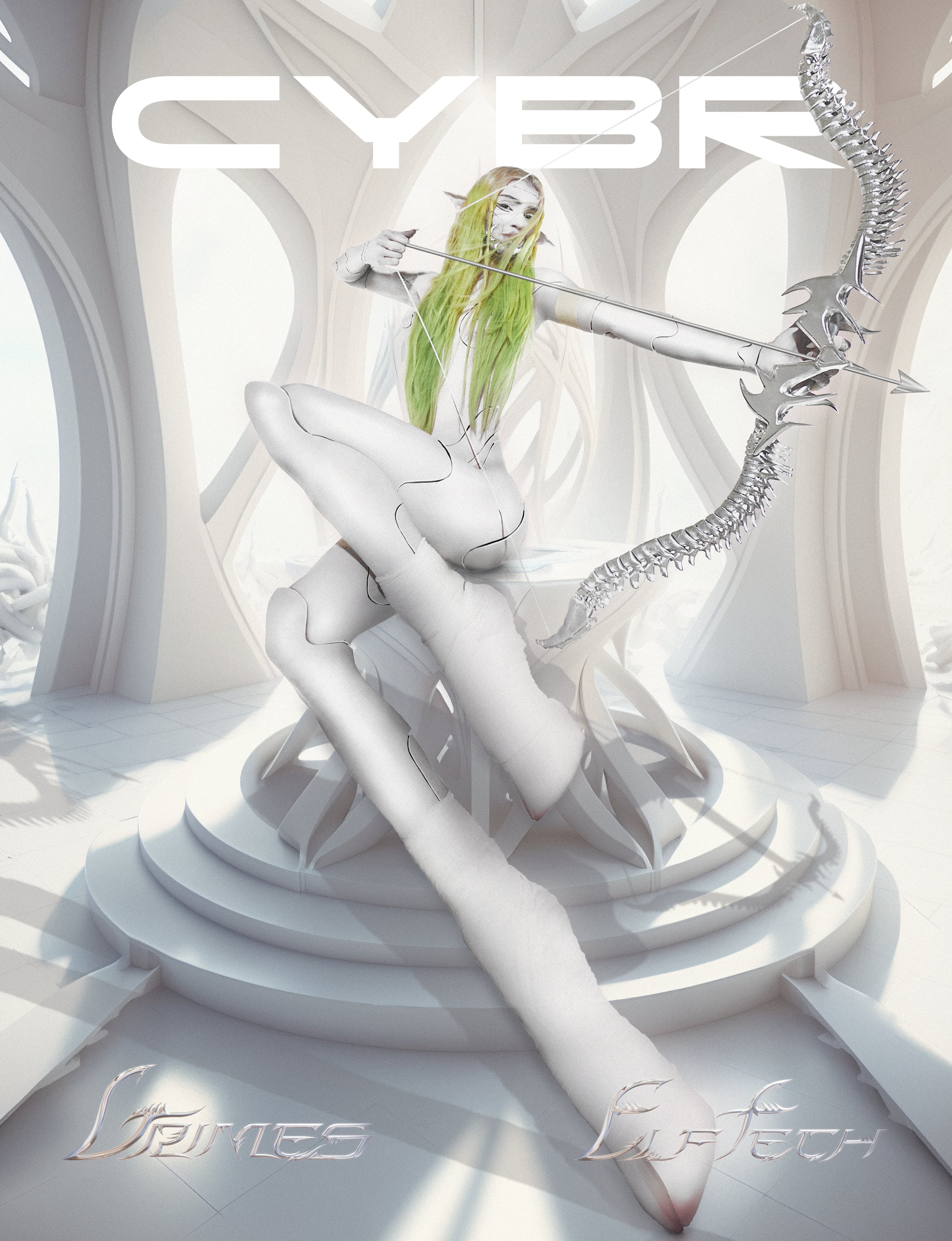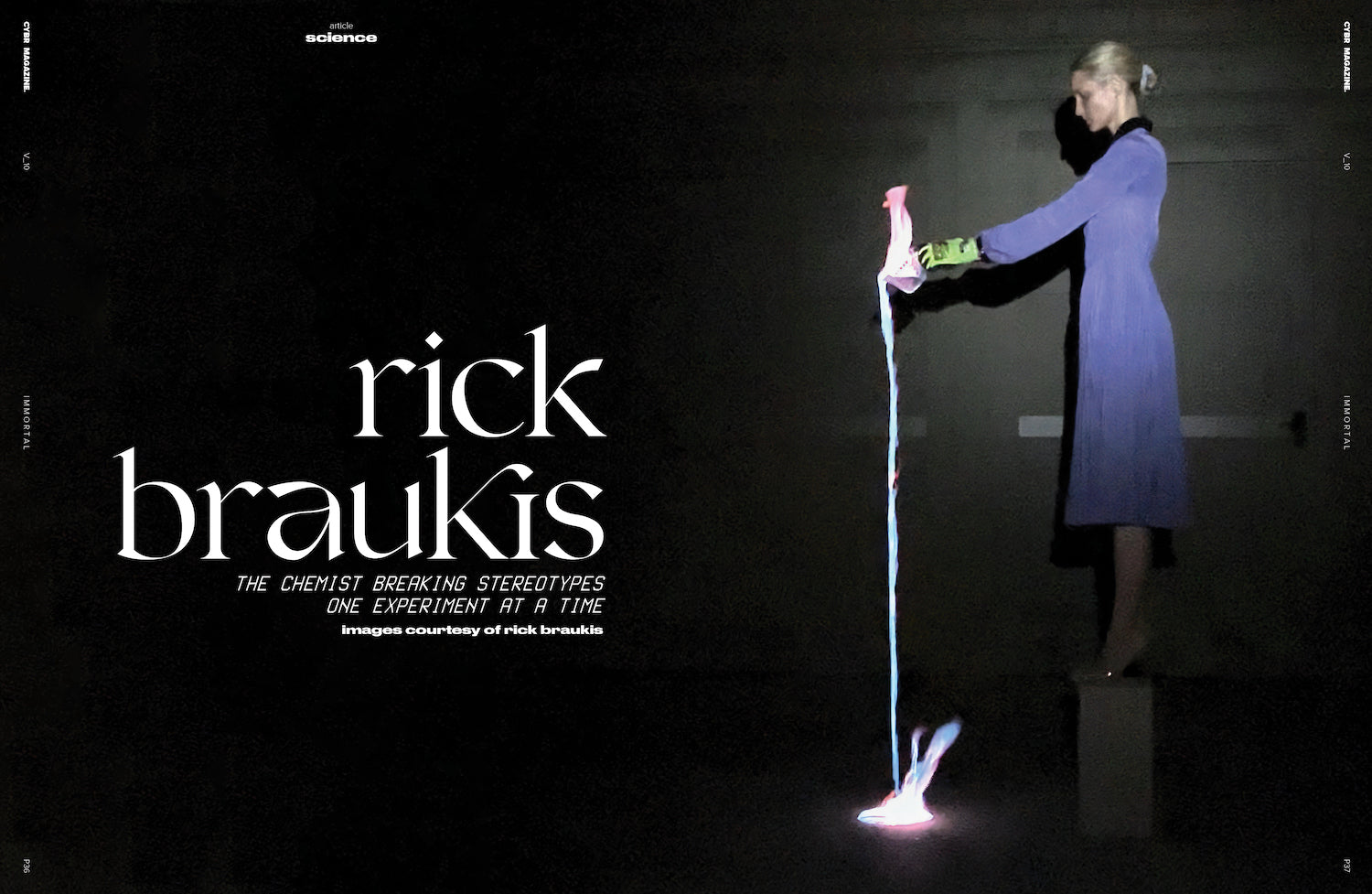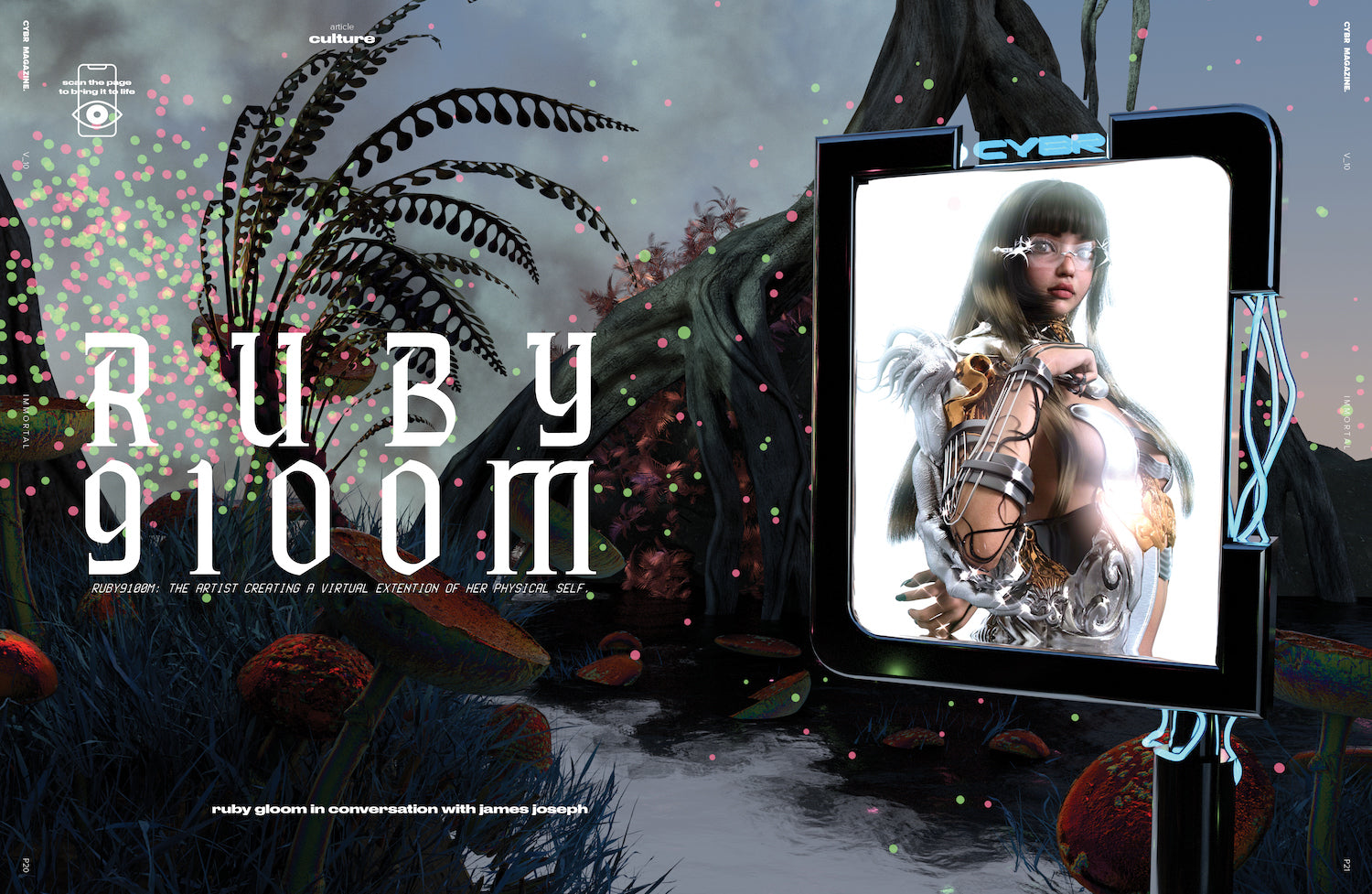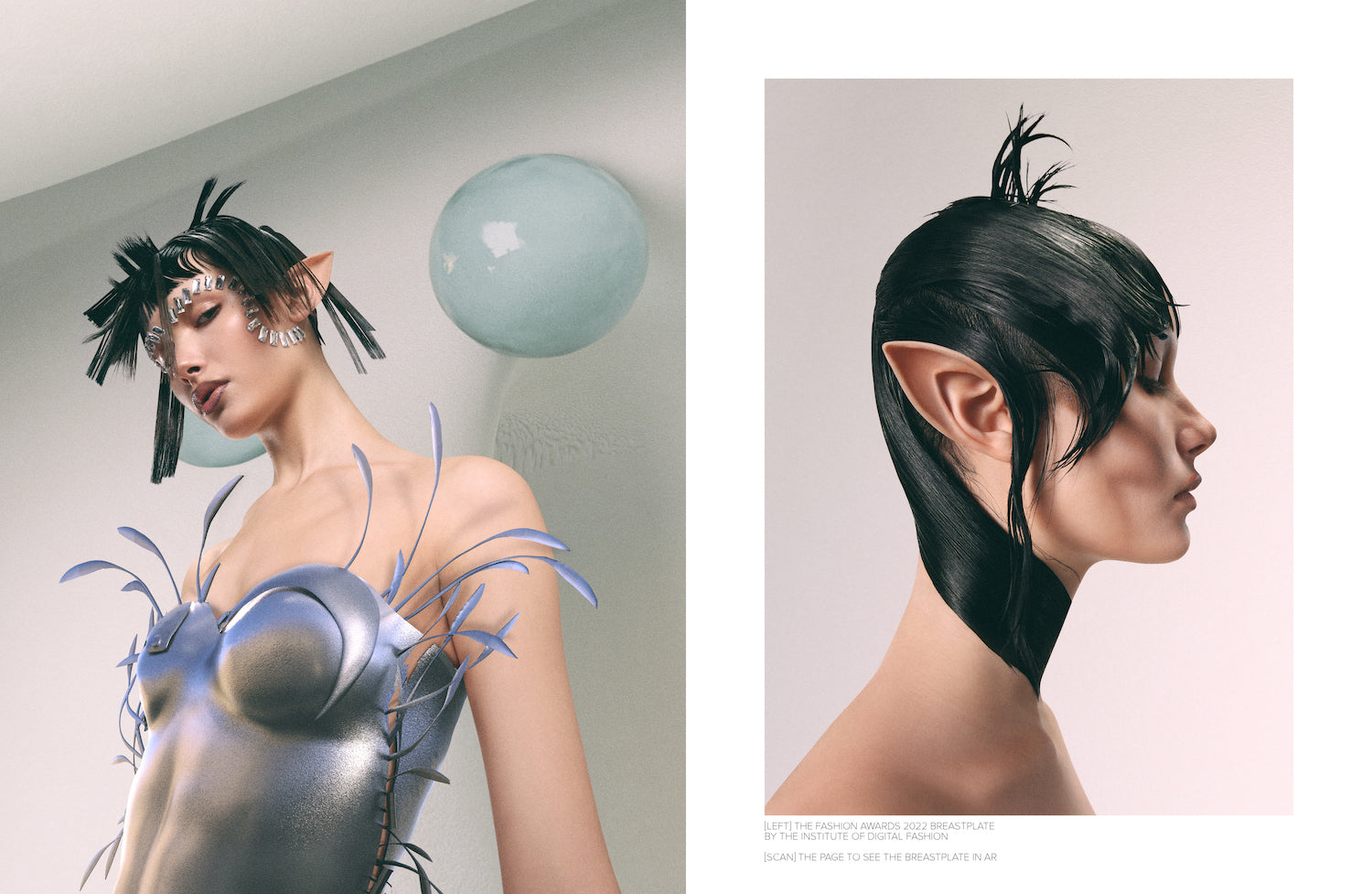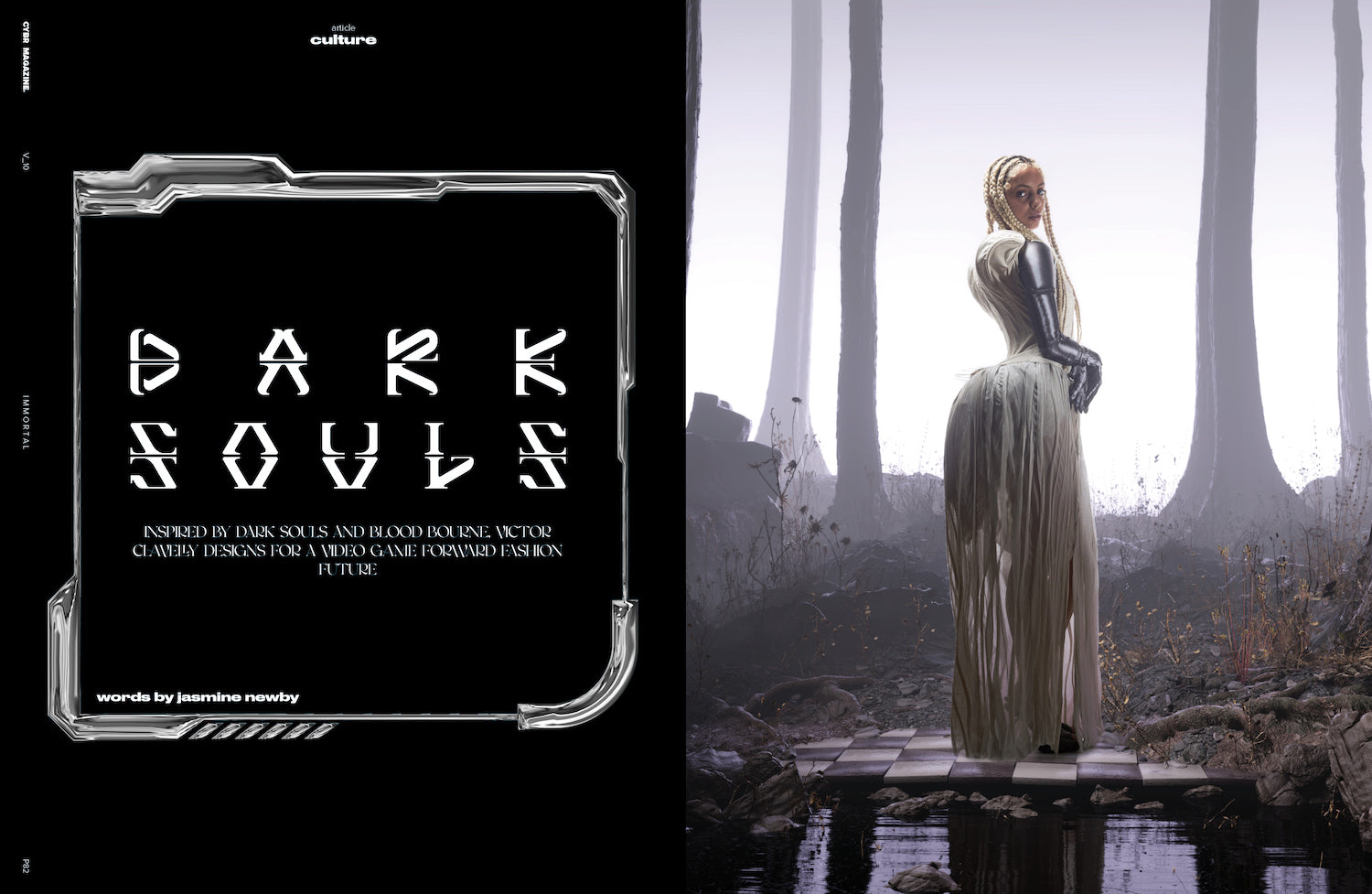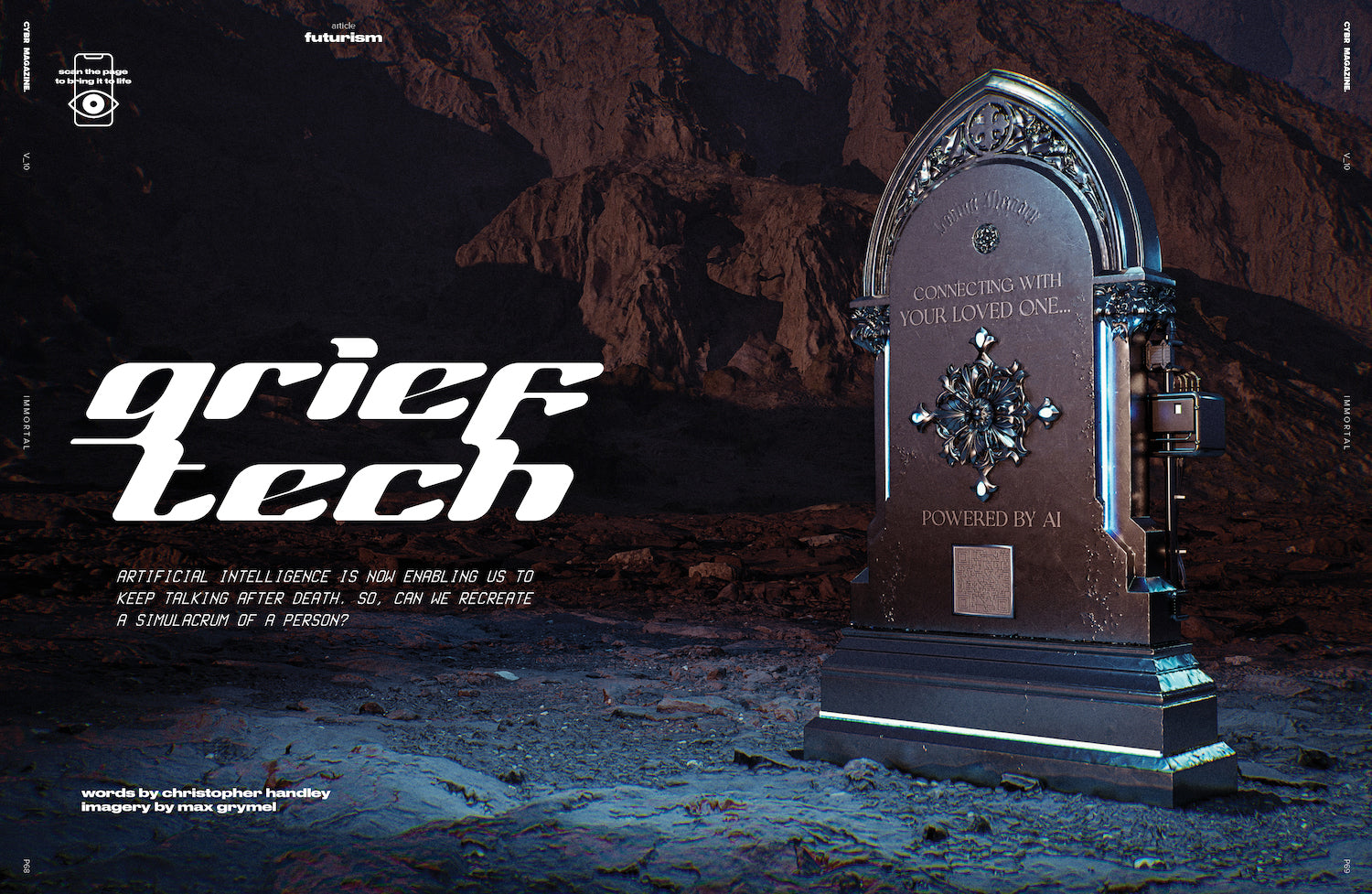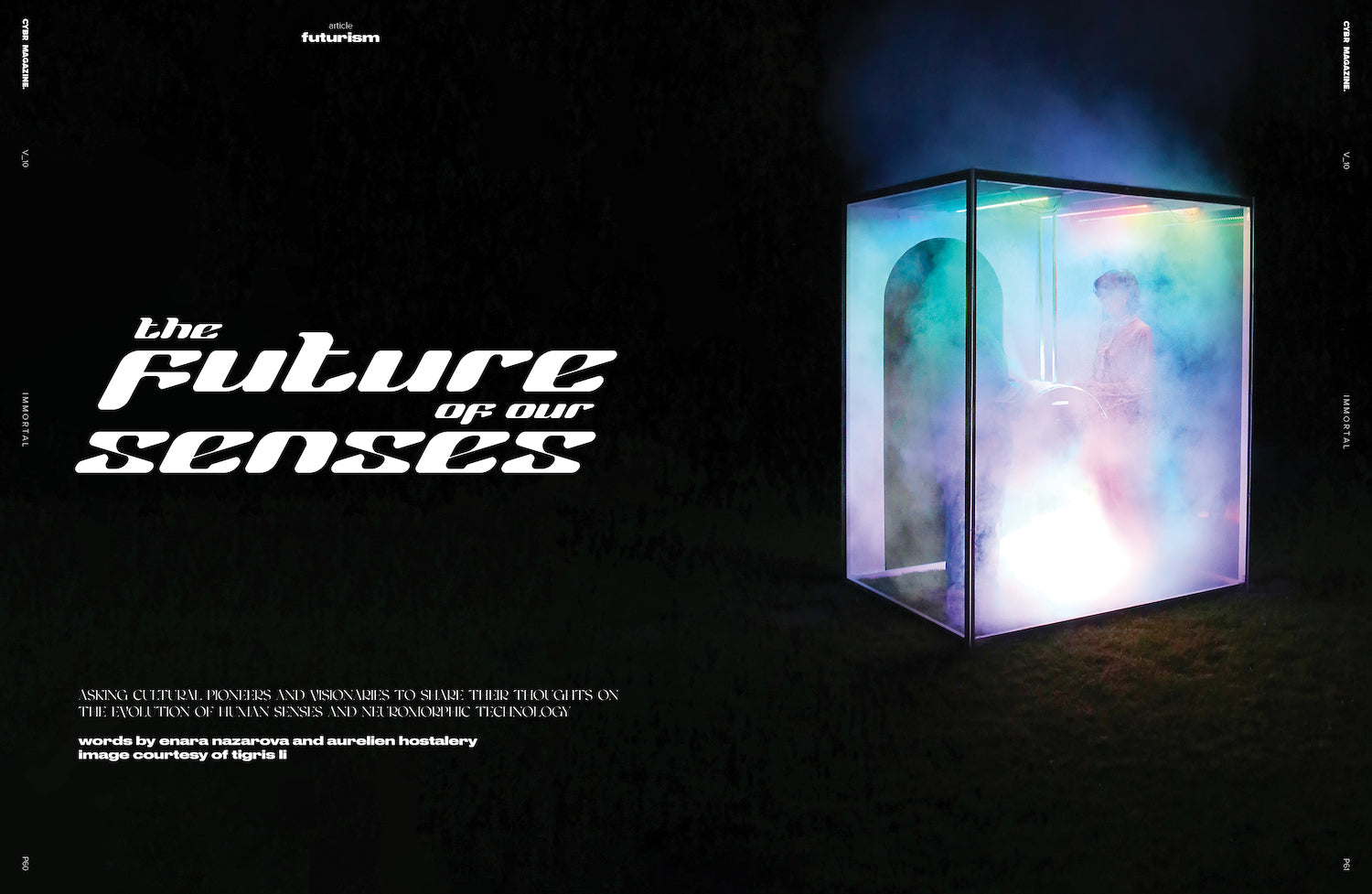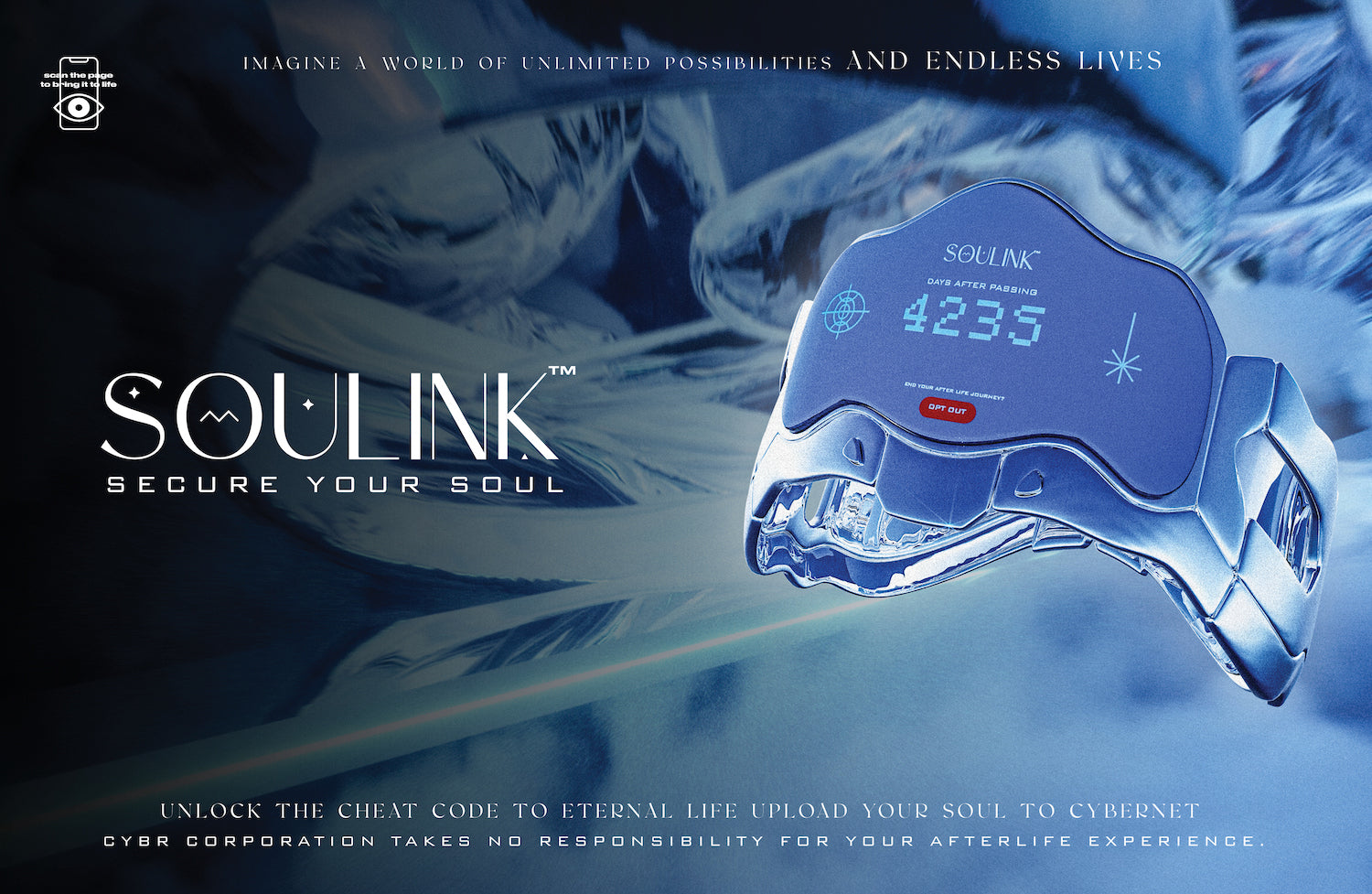 CYBR MAGAZINE ISSUE 10 DIGITAL - GRIMES
---
DIGITAL PDF COPY - 116 PAGES
COVER - GRIMES
PLEASE NOTE: FOR AR AND THE FULL EXPERIENCE PLEASE PURCHASE THE PRINT COPY. 
For issue 10 CYBR and Grimes get creative with AI. Not only is the cover environment  AI art, but in this issue, Grimes interviews an actual AI clone of herself, entitled V1. Designed and developed by the Grimes Elf.Tech team, V1 is trained on a secret sauce of past Grimes creating a fascinating interview where V1 teaches us about the future, and most importantly, THE LIGHT AGES. 

The folklore of elves has been passed from generation to generation, a race that harnesses magic, spiritual connection, and most significantly in some cases; immortality. But what if there was some truth behind the myths we now know?
Even the greatest civilizations eventually come to an end, and in that process, whether through a pandemic, or natural disaster, knowledge is lost, knowledge we have never recovered. Did our ancients have an advanced understanding of chemistry, of nature, even life itself? 
As the artificial intelligence boom strengthens it feels as if we're hurtling towards the singularity, a point where immortality, longevity science, quantum computing and more could all be solved seemingly overnight, and yet at the same time our collective knowledge as a species is likely to reduce. 
The question can we live forever? Is now being replaced with, would we want to live forever? With artists like Ruby 9100M exploring a virtual-extension of their physical selves, or status-quo breaking chemists like Rick Braukis creating what seems like ancient magic before our very eyes, our world is changing rapidly. 
But if we could live forever, physically or virtually, as Enara Nazarova explores, what would the future of our senses look like? And as artificial intelligence becomes powerful enough to enable artist Grimes to interview an AI version of herself, are our AI clones an extension of our thoughts or different entities altogether with their own learnings and experiences? 
Delivery

ISSUE 10 ships on the 18th of April

If you would like tracked shipping, please choose this option at checkout. 
Once shipped: Shipping to all international countries (all but UK) is via Air Mail, timing is as follows:
UK: 1-3 days - all packages using the tracked 48 signed service
Europe: 5 days 
USA: 5-7 days 
Rest of World 7-10 days
FREE SHIPPING 
Any order over $50 - worldwide.