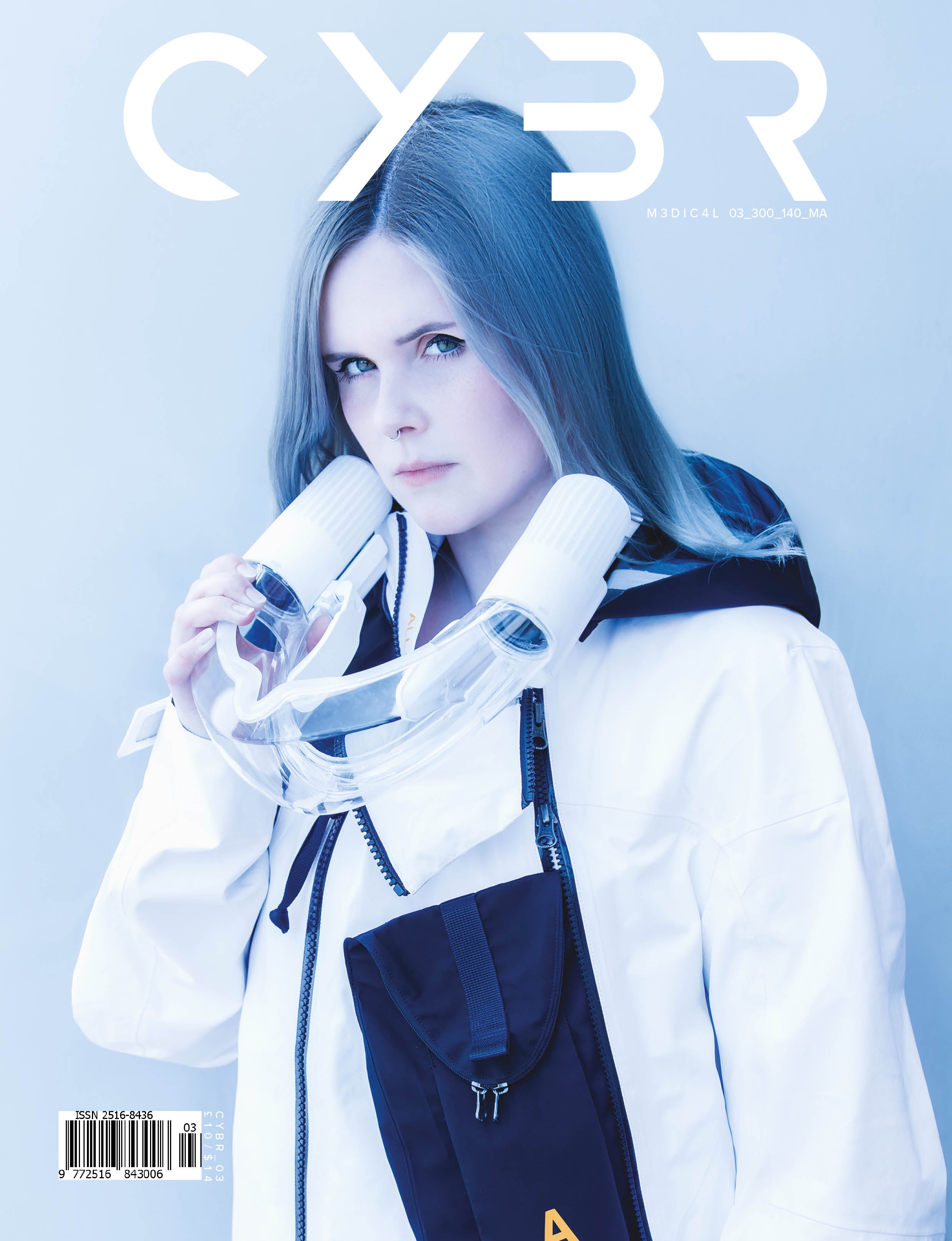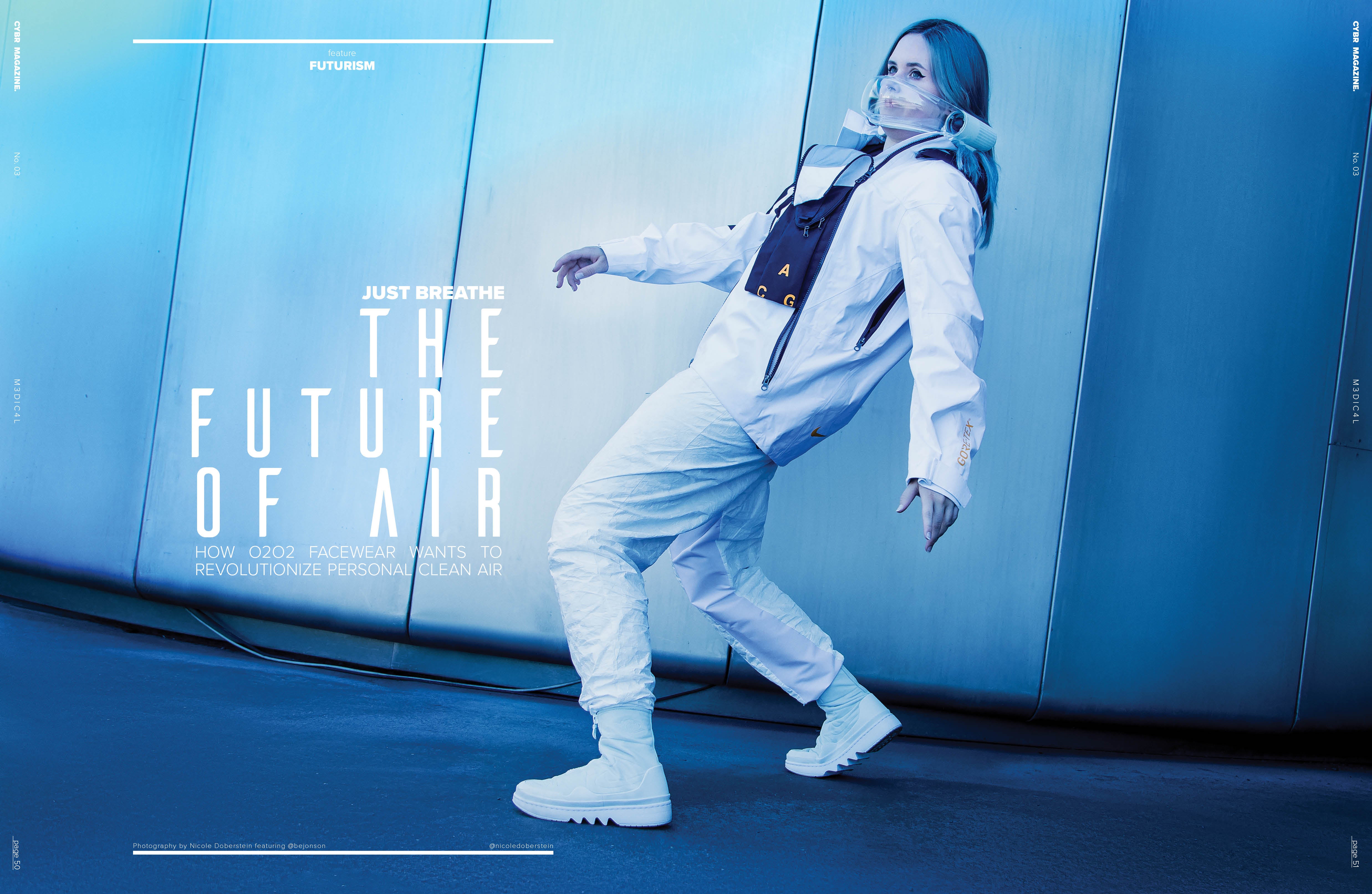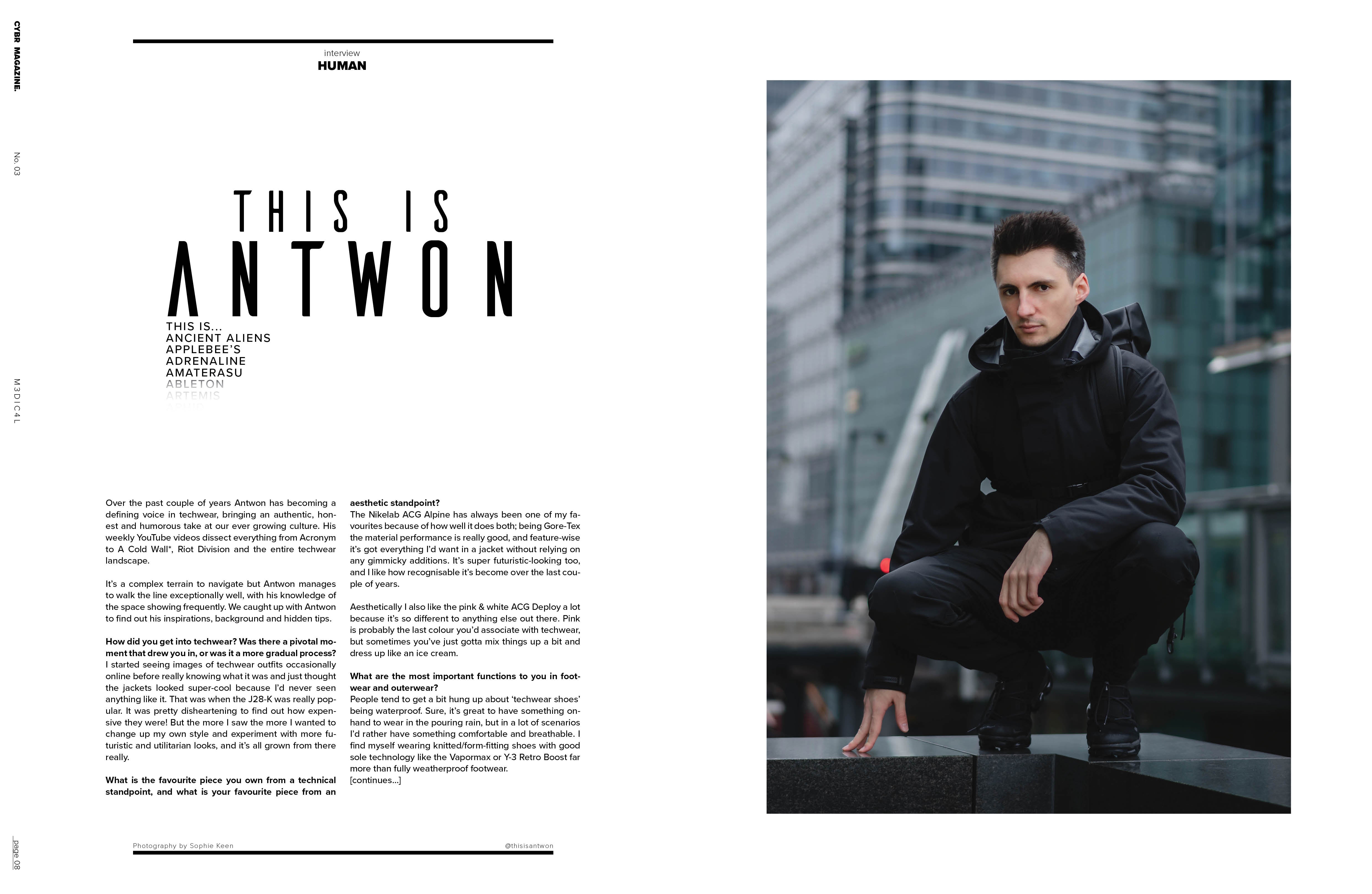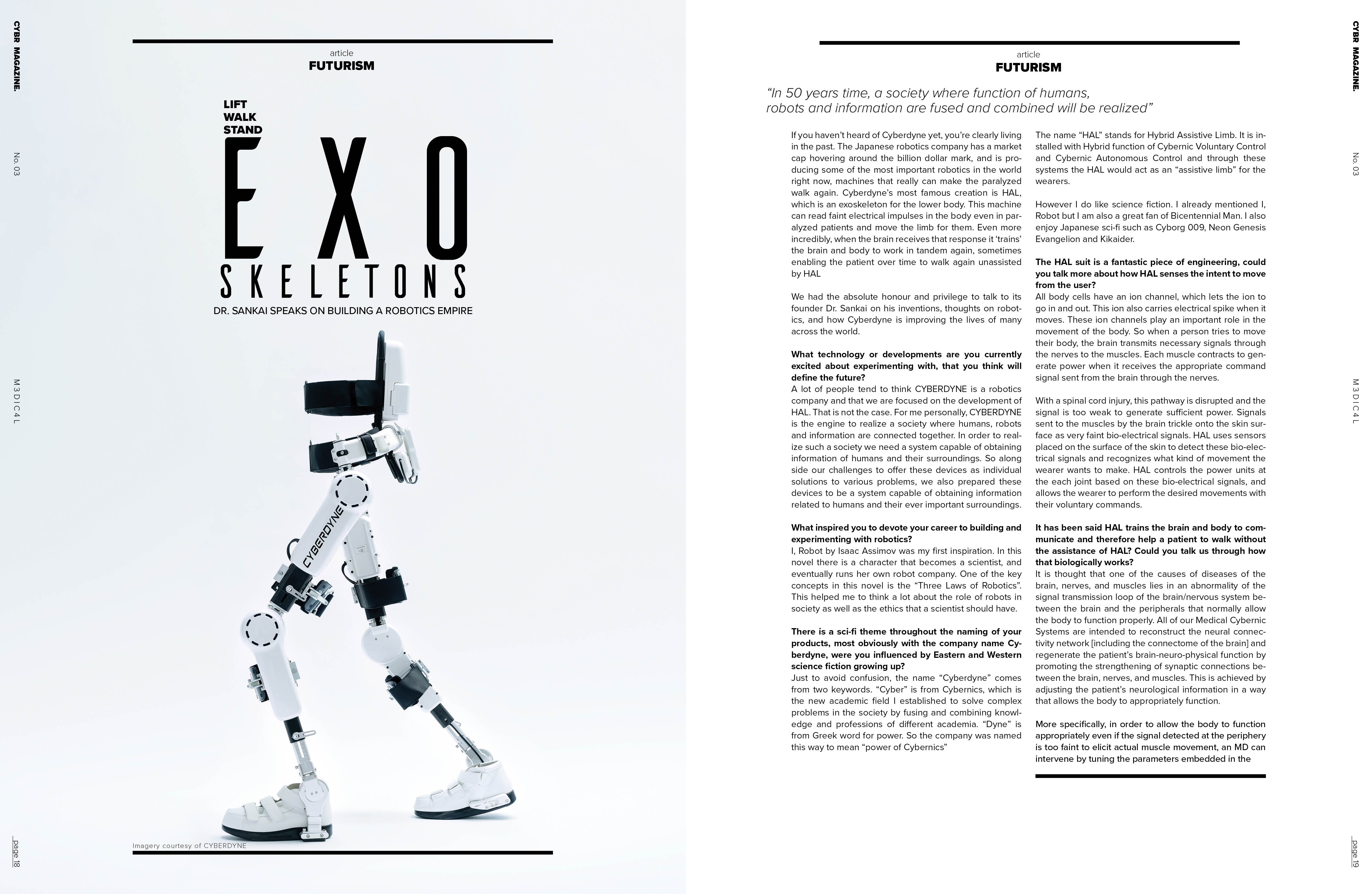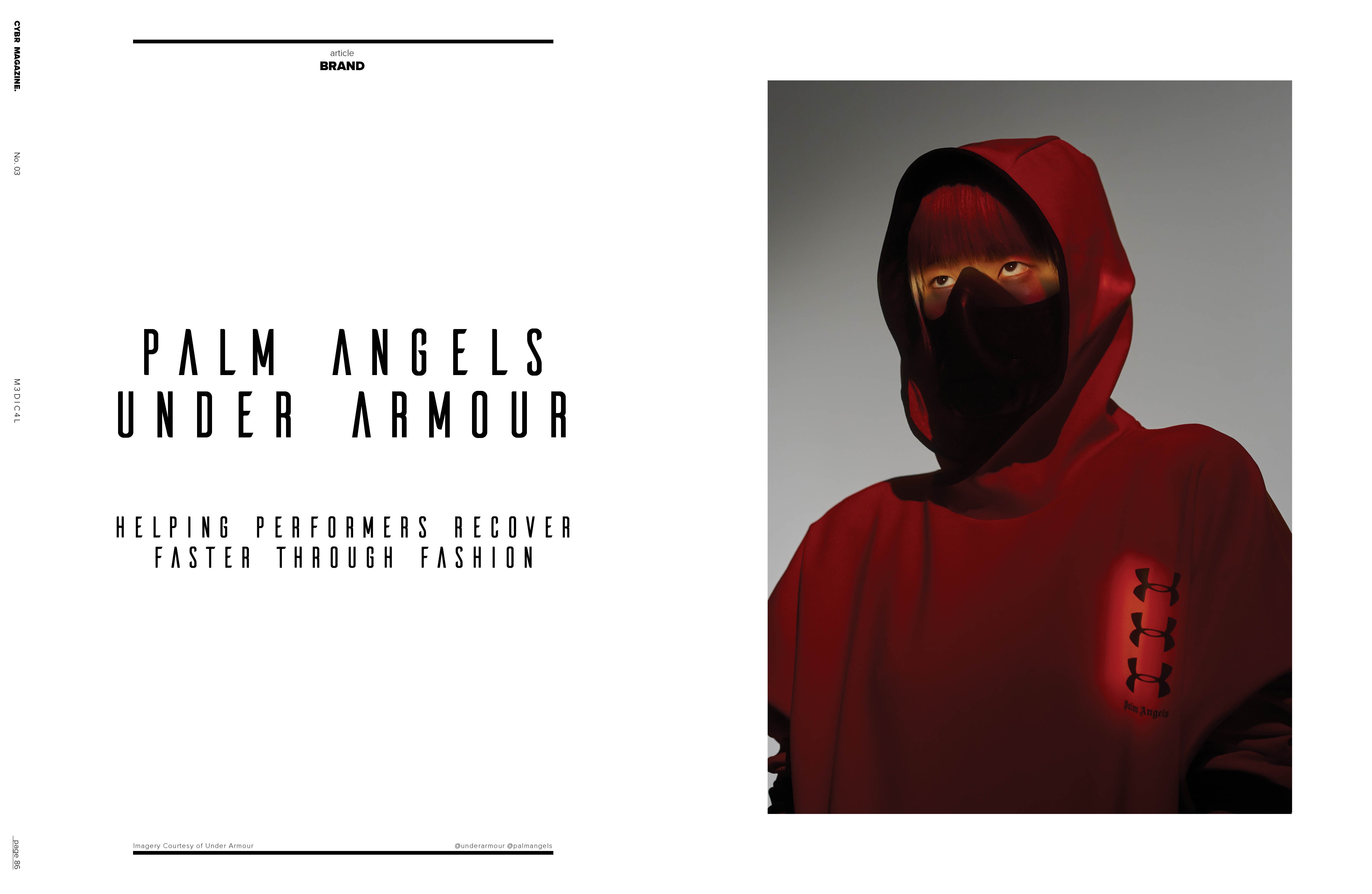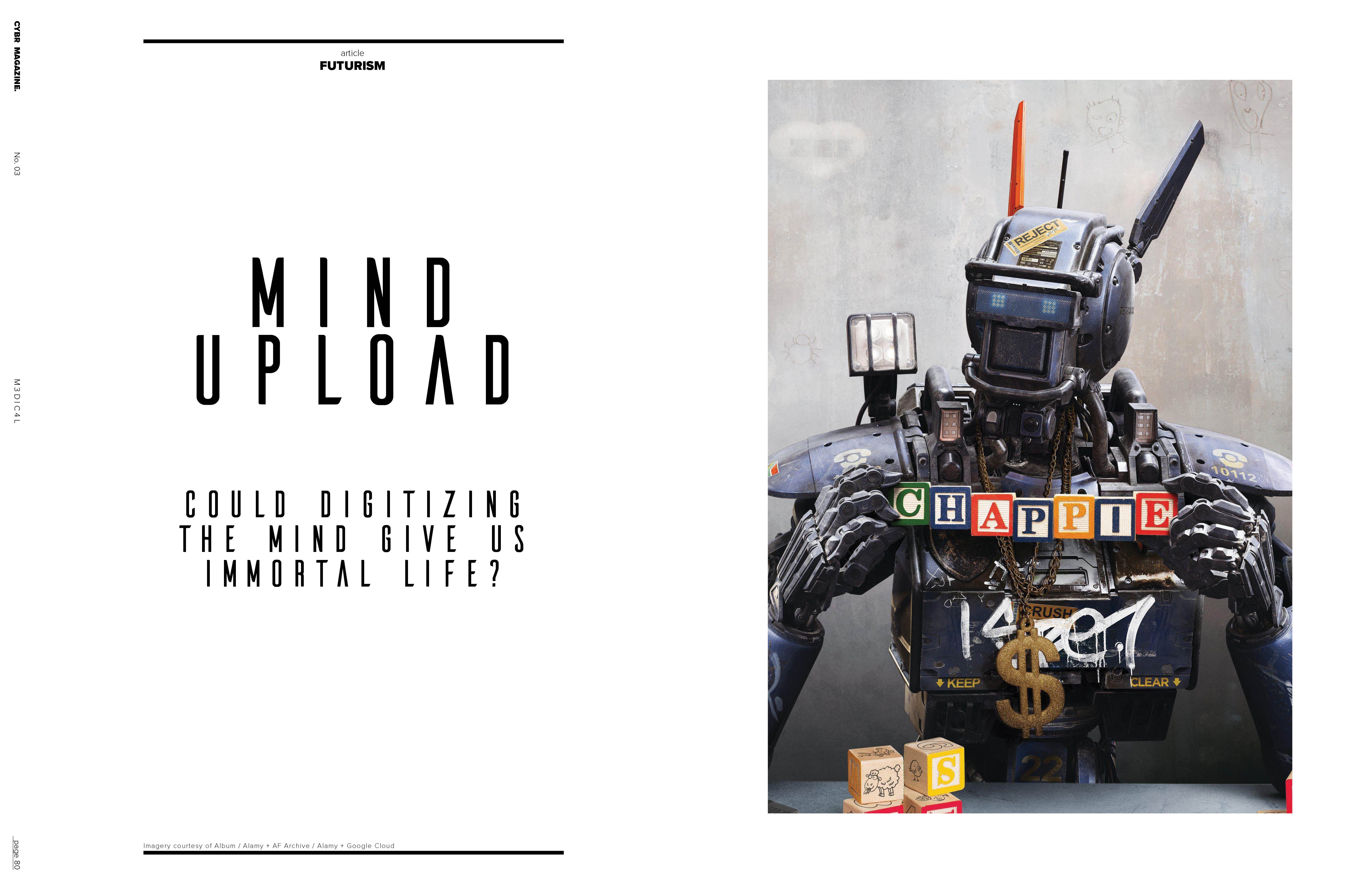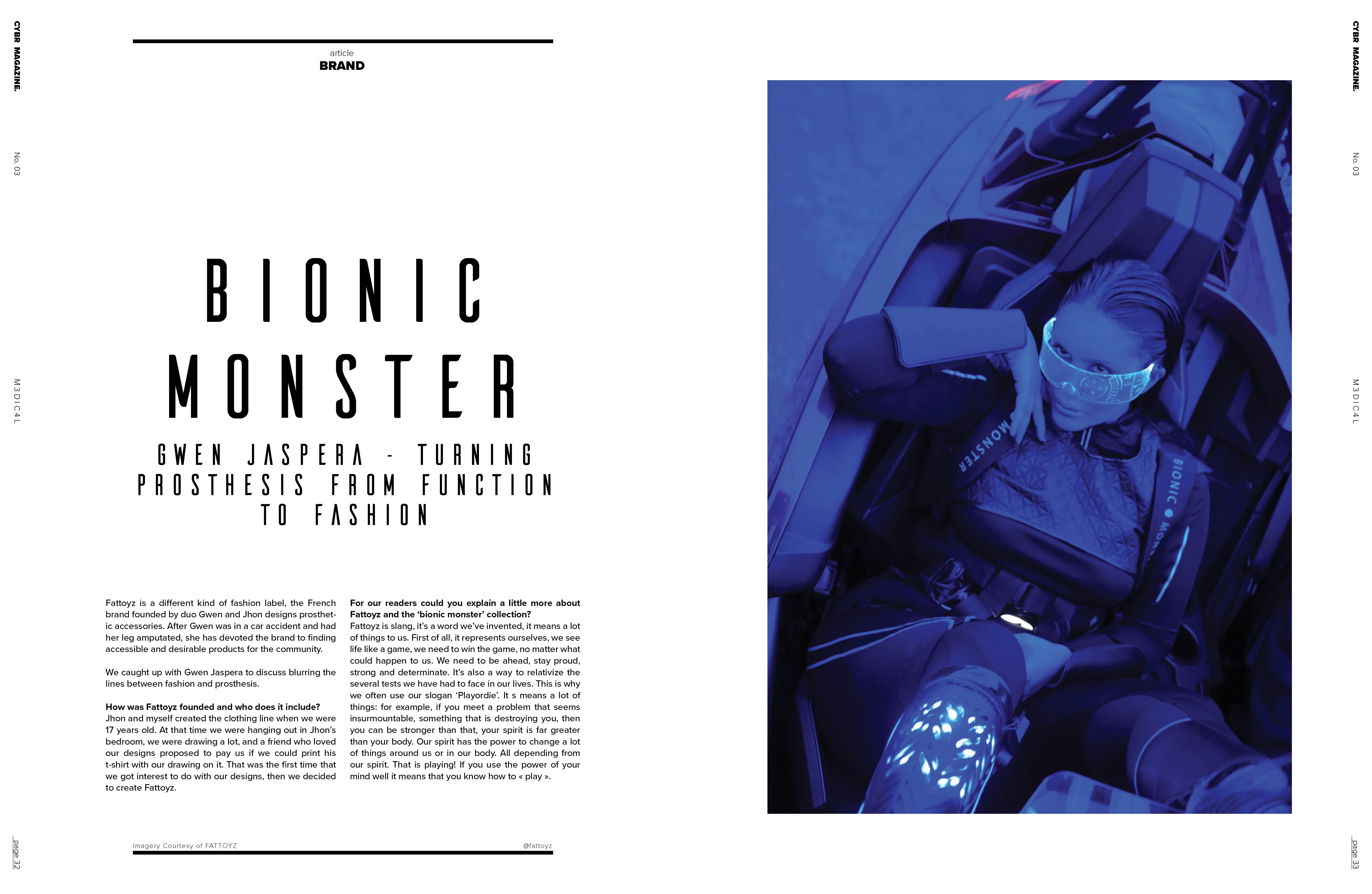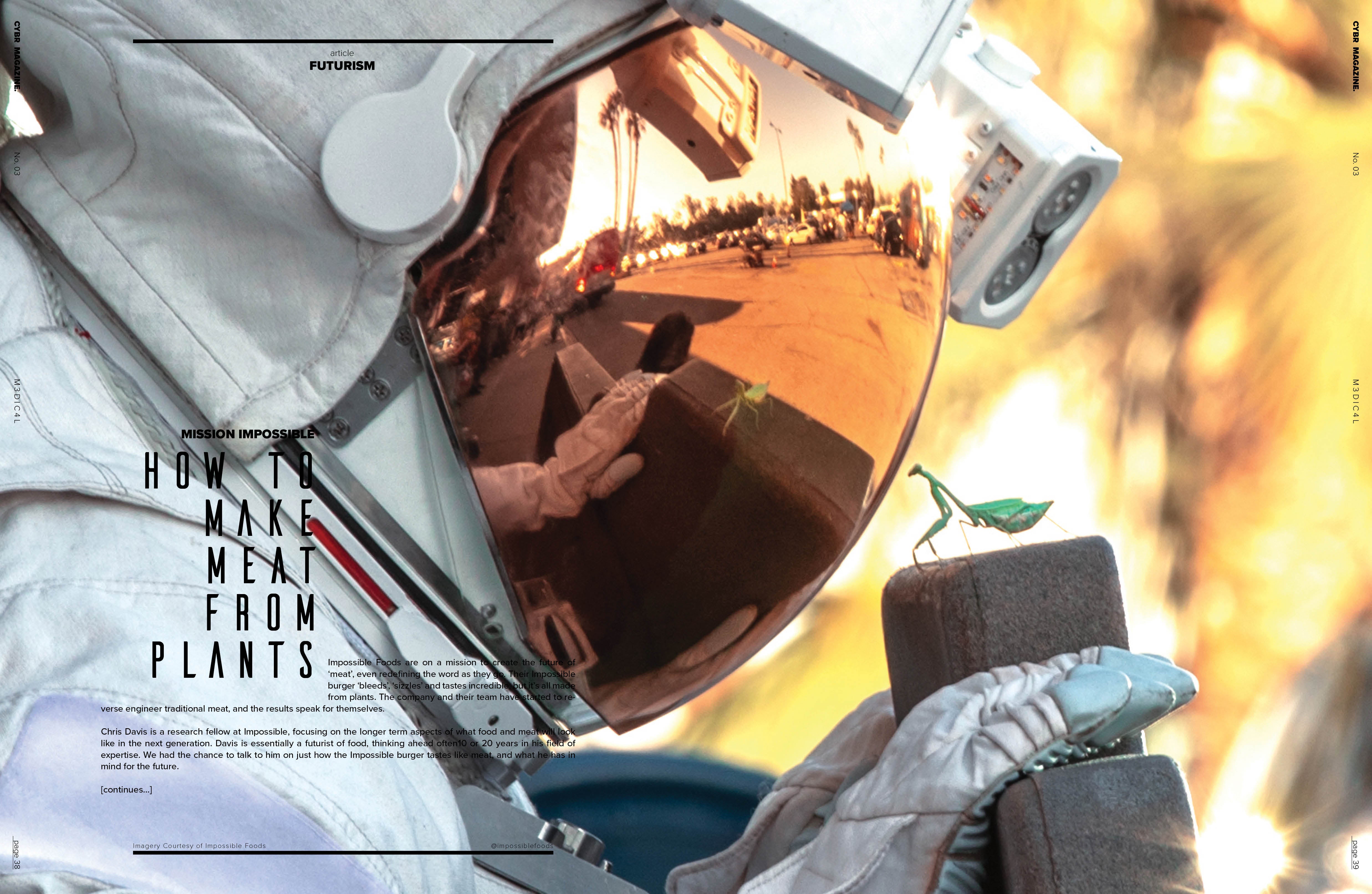 CYBR MAGAZINE Issue 03 DIGITAL
---
DIGITAL PDF copy of Issue 03 M3DIC4L 300_140_MA - 100 pages
Featuring Lab-Grown meat with Impossible Foods, CYBERDYNE Robotics, This Is Antwon, Bejonson, Palm Angels x Under Armour, O2O2 Facewear, Microsoft's Hololens, artist Auguste Lefou, AOKU, The North Face, and much more
As our technology and society advances health is more ever present on the agenda. Our two biggest political talking points are beating their own drums: The pollution we produce and the devastating affect its having on our health as well as our realization that social media has become severely harmful to our minds, wellbeing and mental health.
But whilst we tackle these issues great minds are creating some of the most important and fascinating breakthroughs in modern history. The paralyzed are walking again with the assistance of exoskeletons that read minor electrical impulses, move muscles and even enable the brain to reconnect pathways, our understanding and education on food is improving and biology and plants are being used to create alternative food sources to improve our direct health and reduce our pollution in a comprehensive way.

We're starting to take much better care of ourselves, and when exposed to health issues are more open to discussing them which speeds up our path to solutions and support.

In this issue, the M3DIC4L issue we delve into these topics and more. Our cover feature focuses on O2O2 a startup who are on a mission for the future of clean air, helping us to be healthier through our fight with pollution. Impossible Foods talk to us about how they produce their new plant based meat and how it will impact our health, [spoilers we've tried it and it tastes incredible]. Meanwhile we reflect on how social media and modern day pressures affect our mental health with artist Auguste Lefou, and look into how augmented reality could change the operating table forever.
With fashion, Under Armour and Palm Angels collaborate to create garments that help our bodies recover quicker, and we even dive into the world of CRISPR the gene editing tool that could have a colossal impact on how society goes forward into the future.
DIGITAL PDF COPY - is delivered automatically to the email address you provide
Limited Edition, Issue 03 is strictly limited and will have no reprint available once it's sold out.