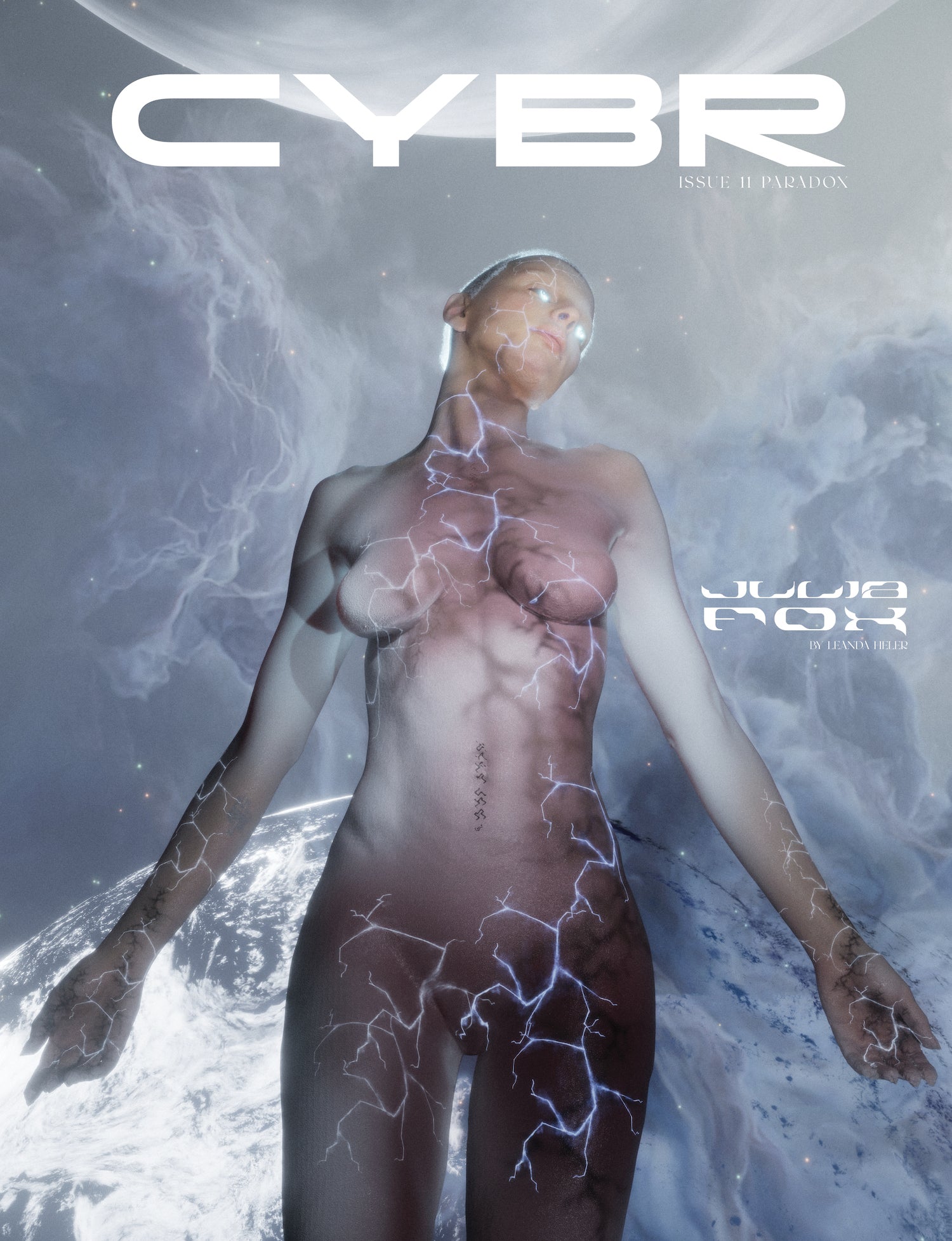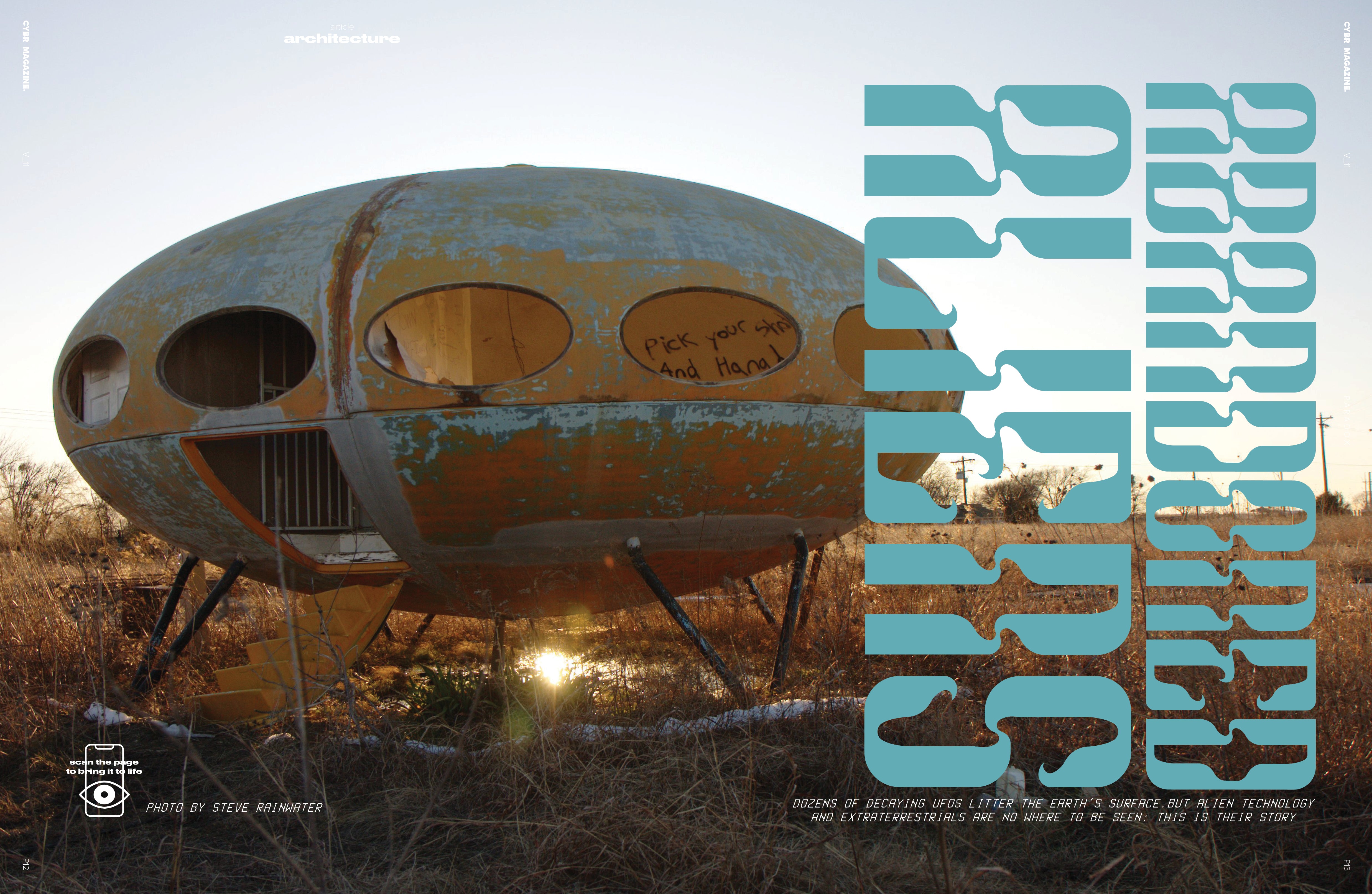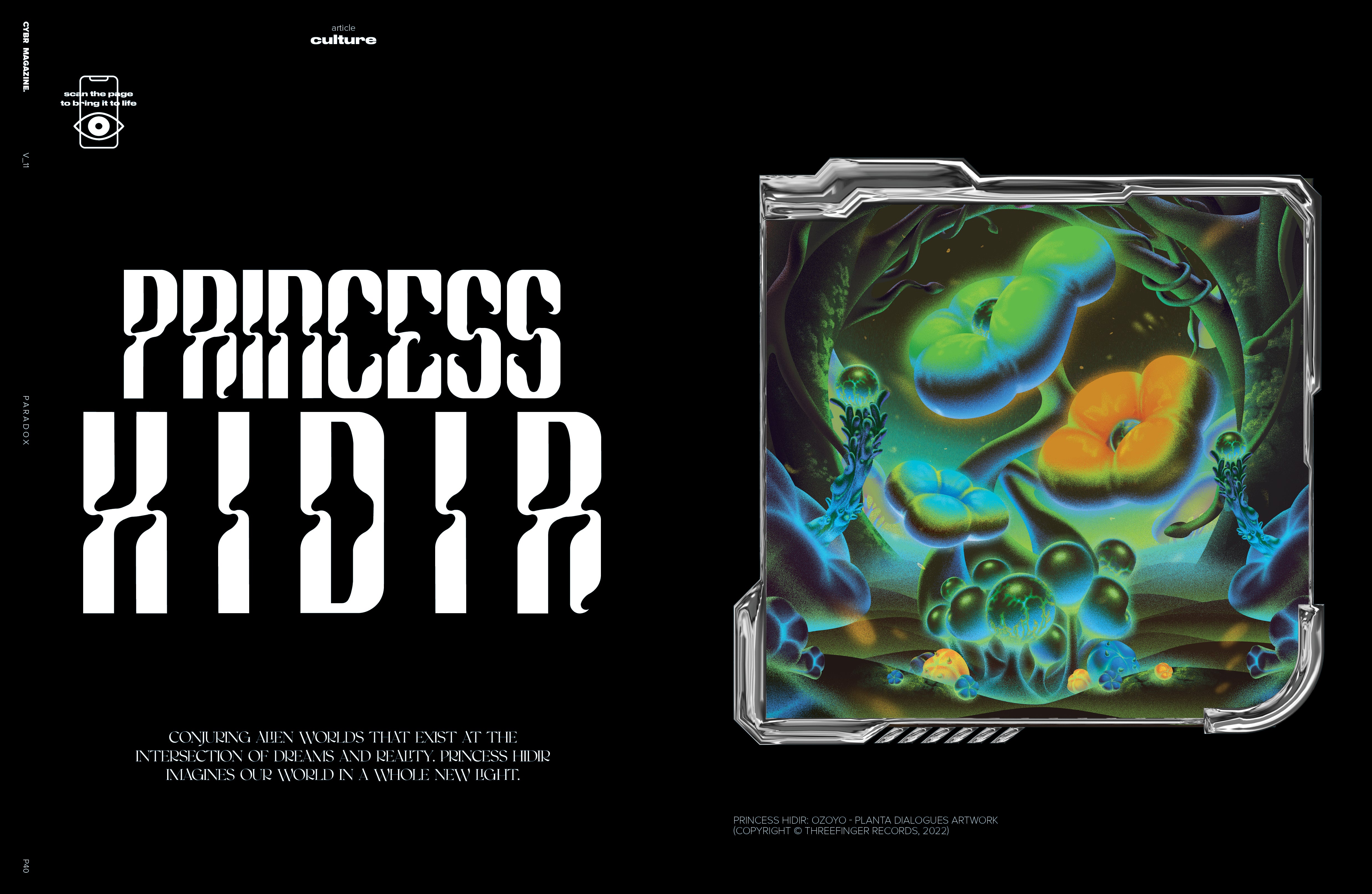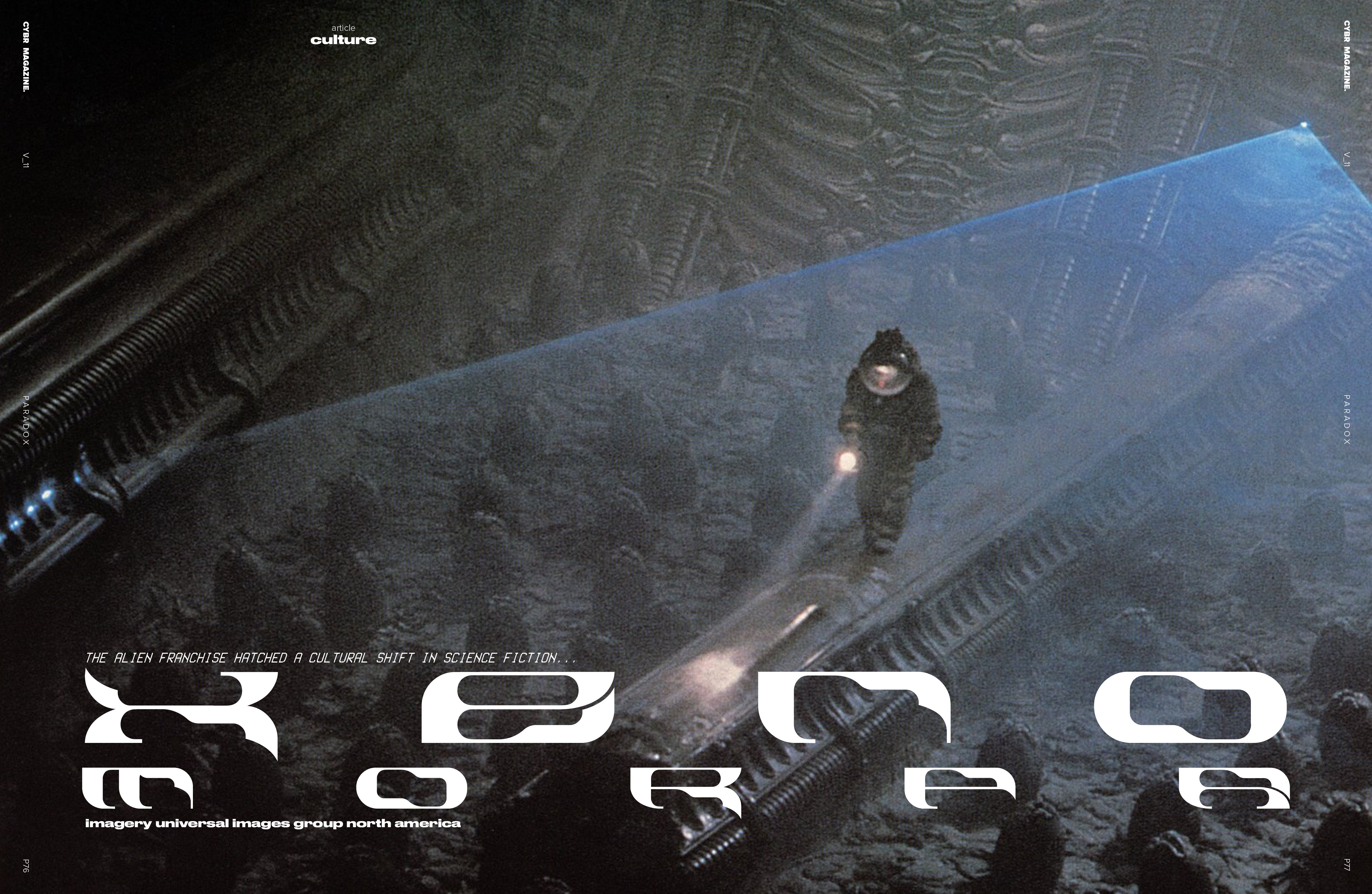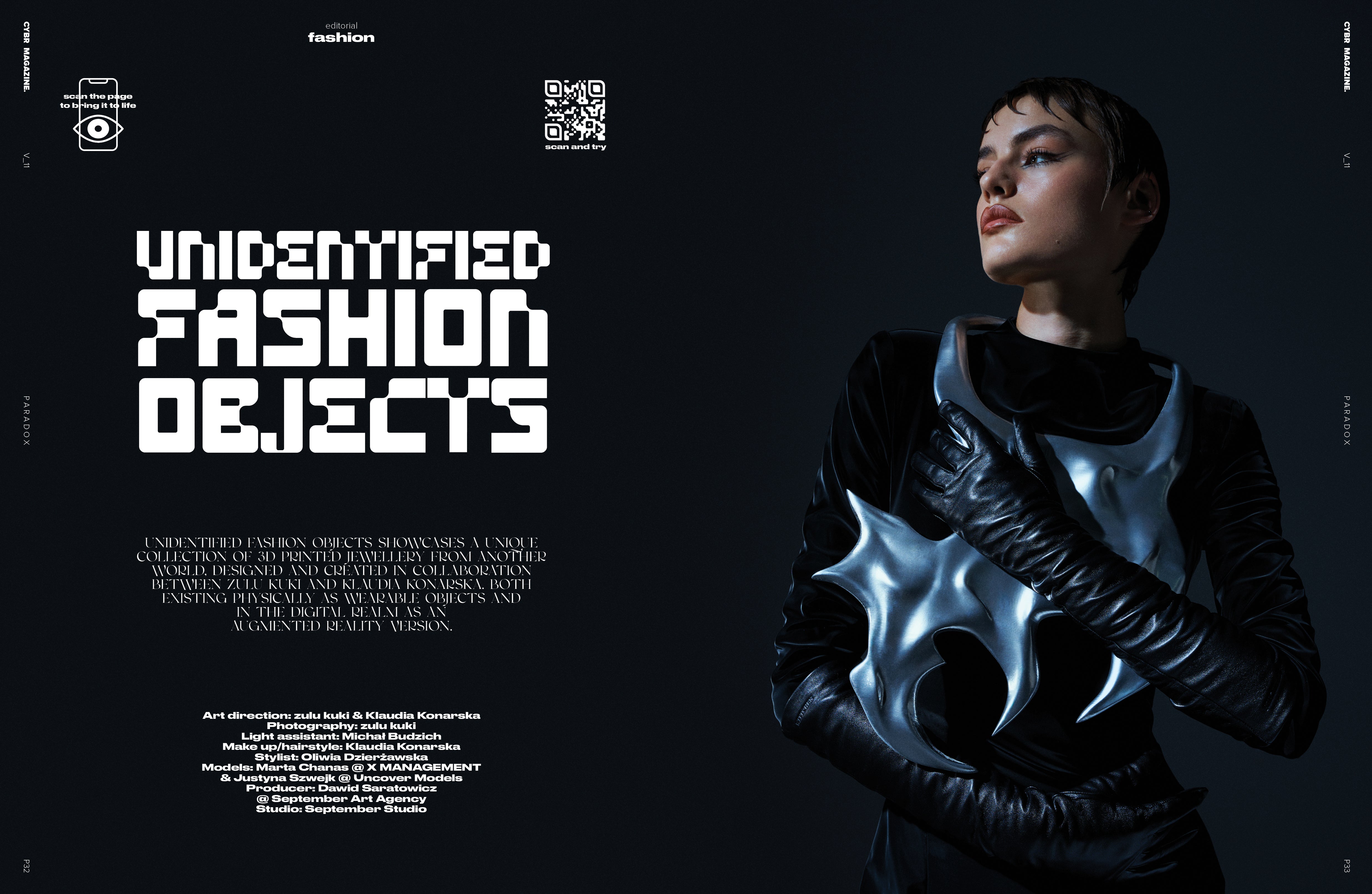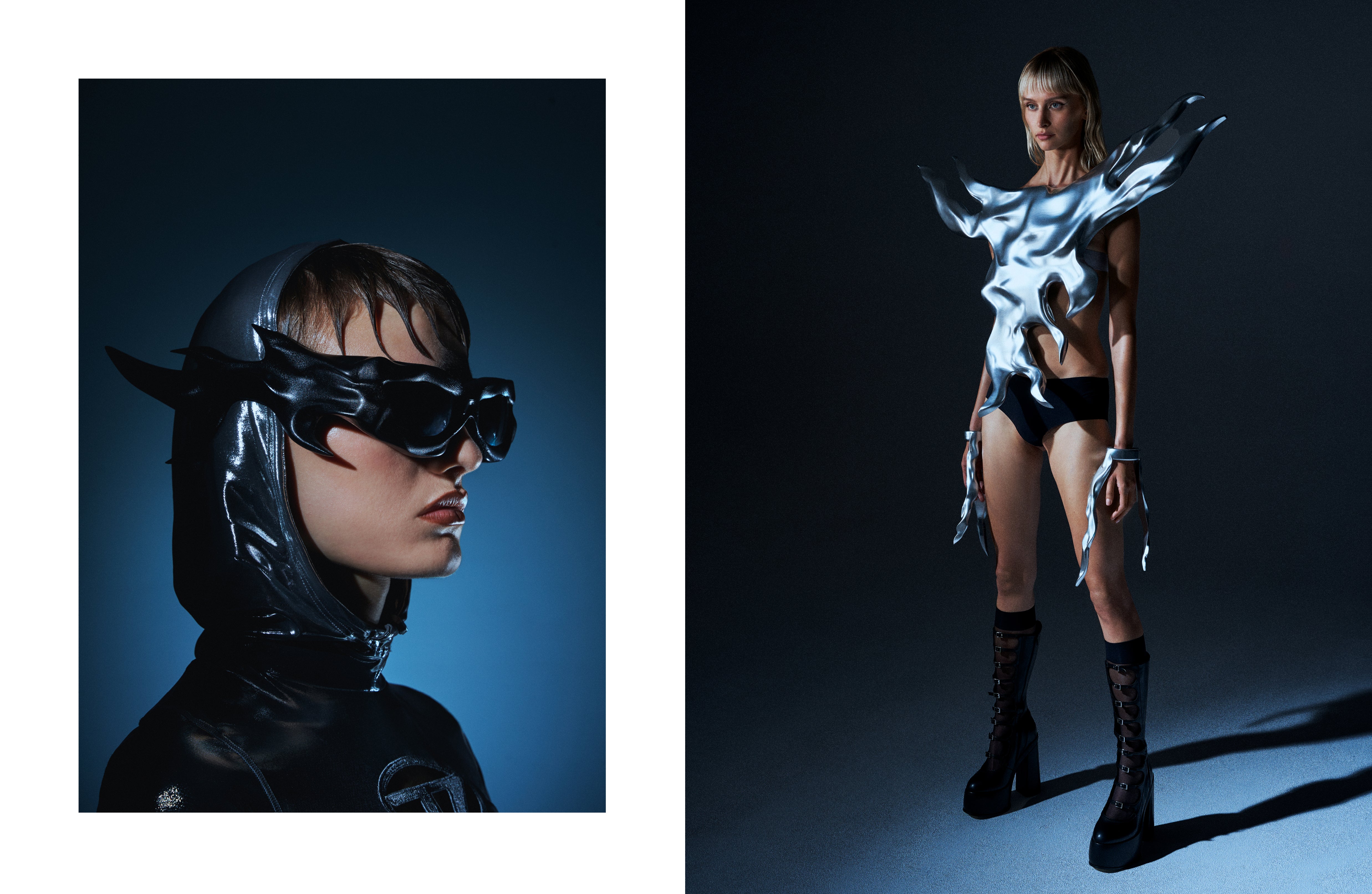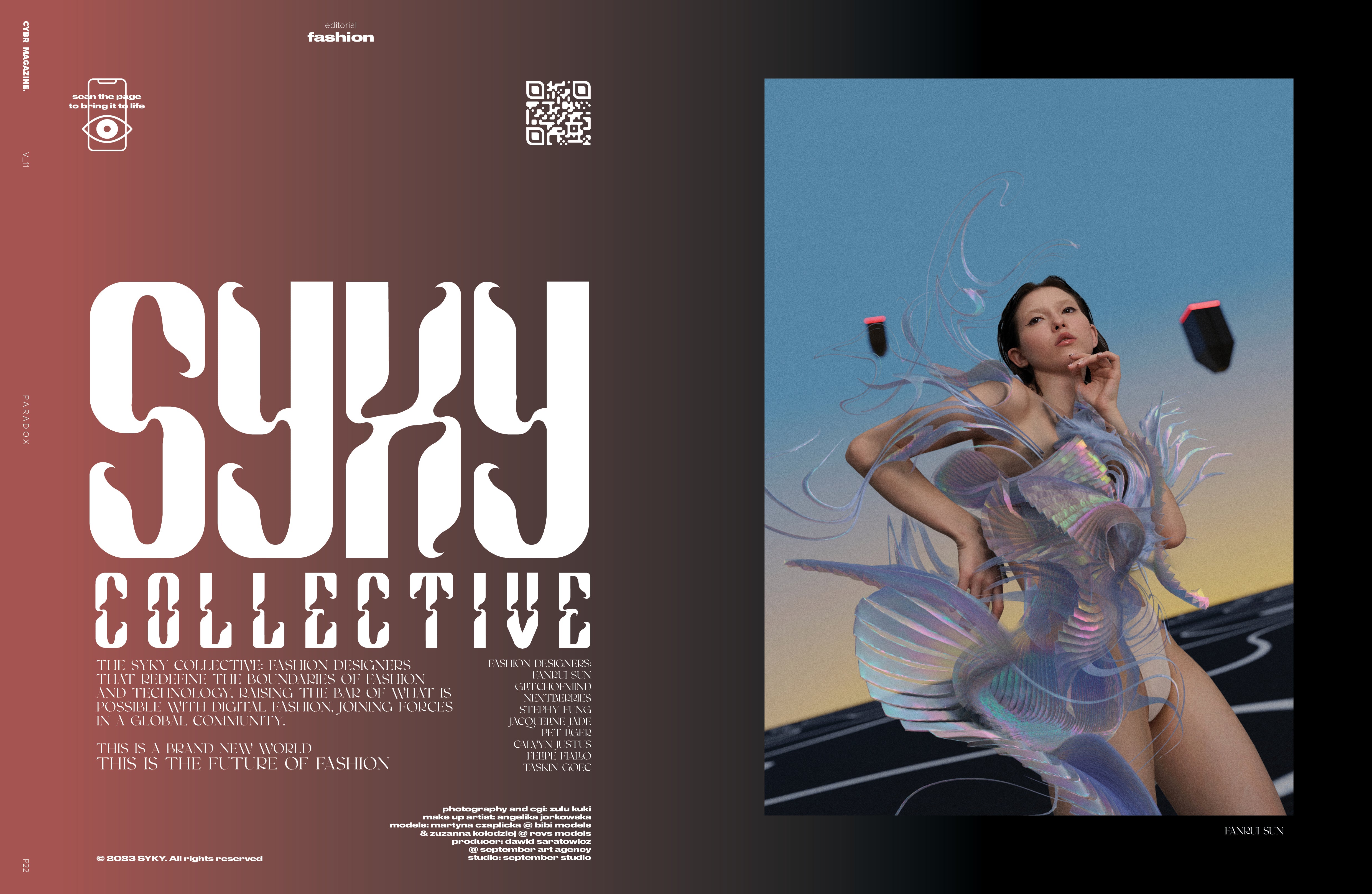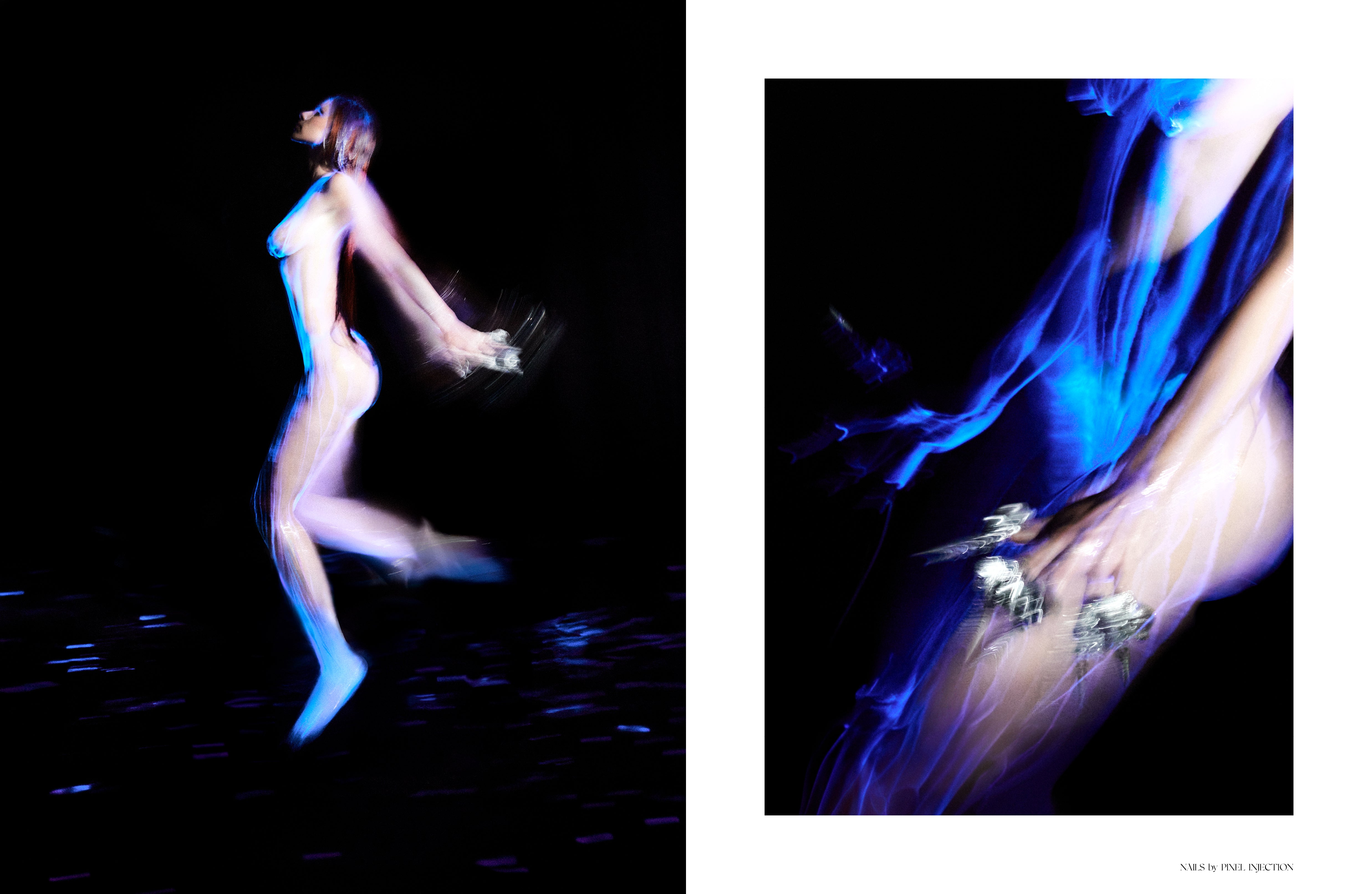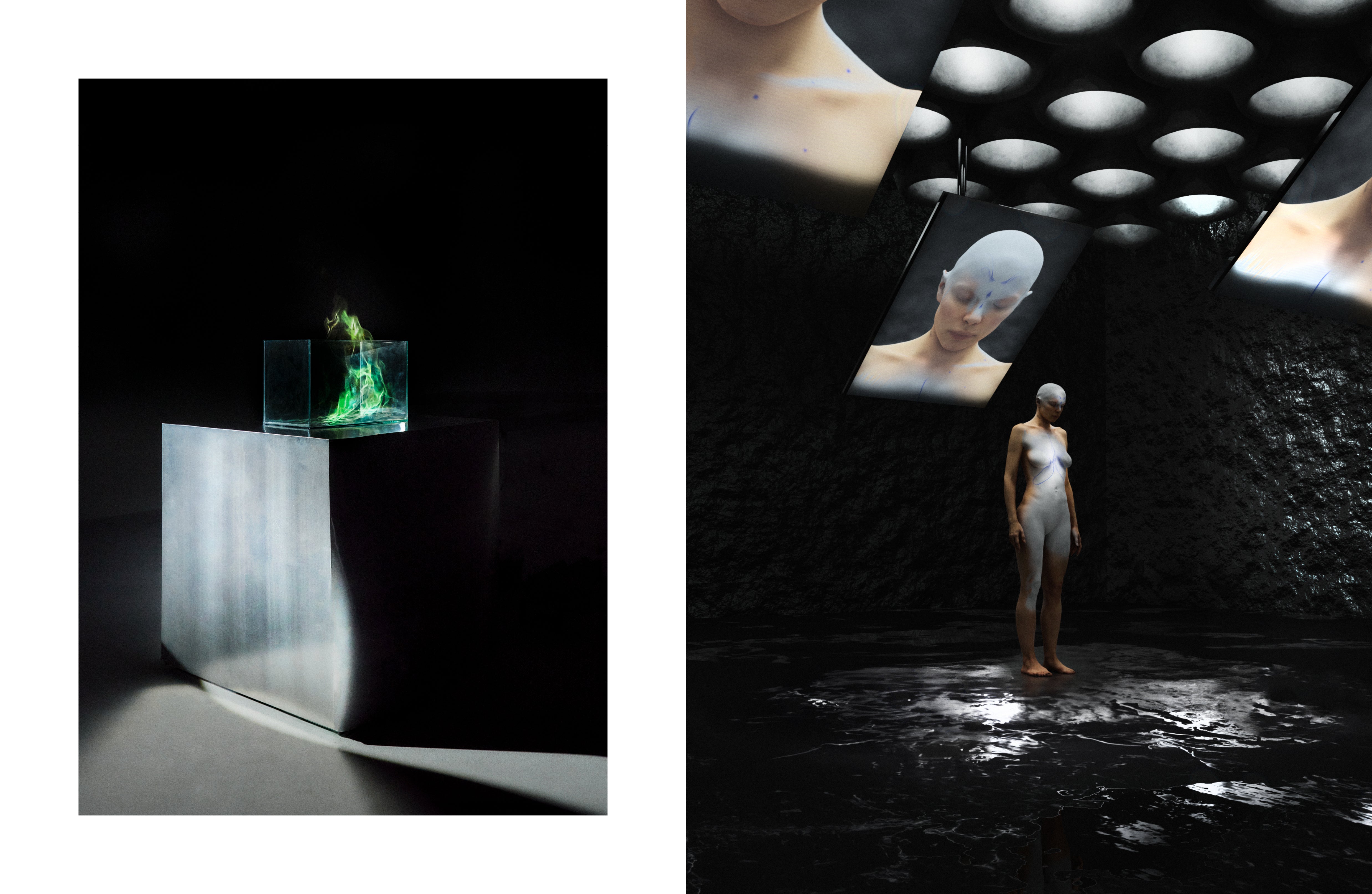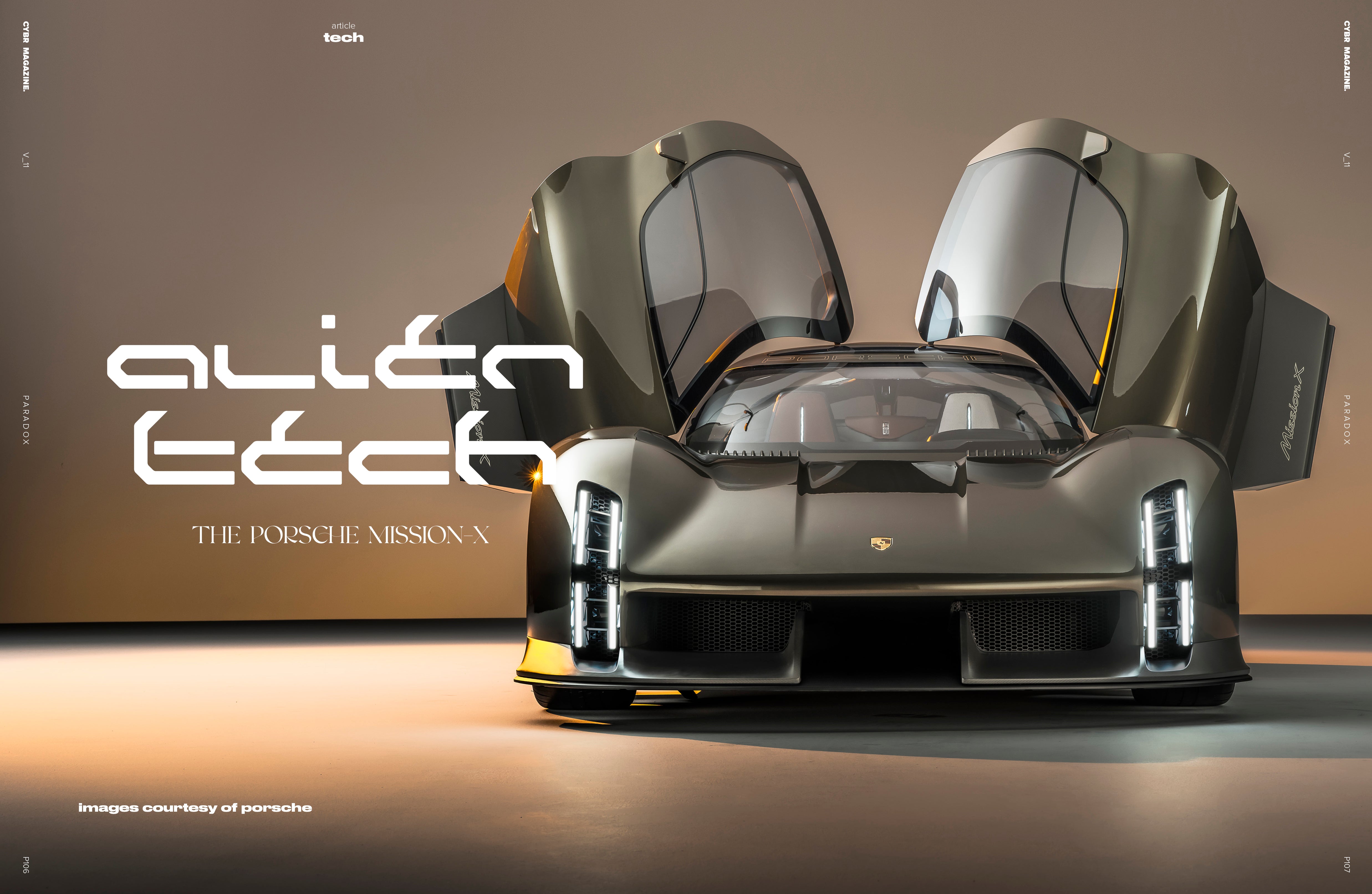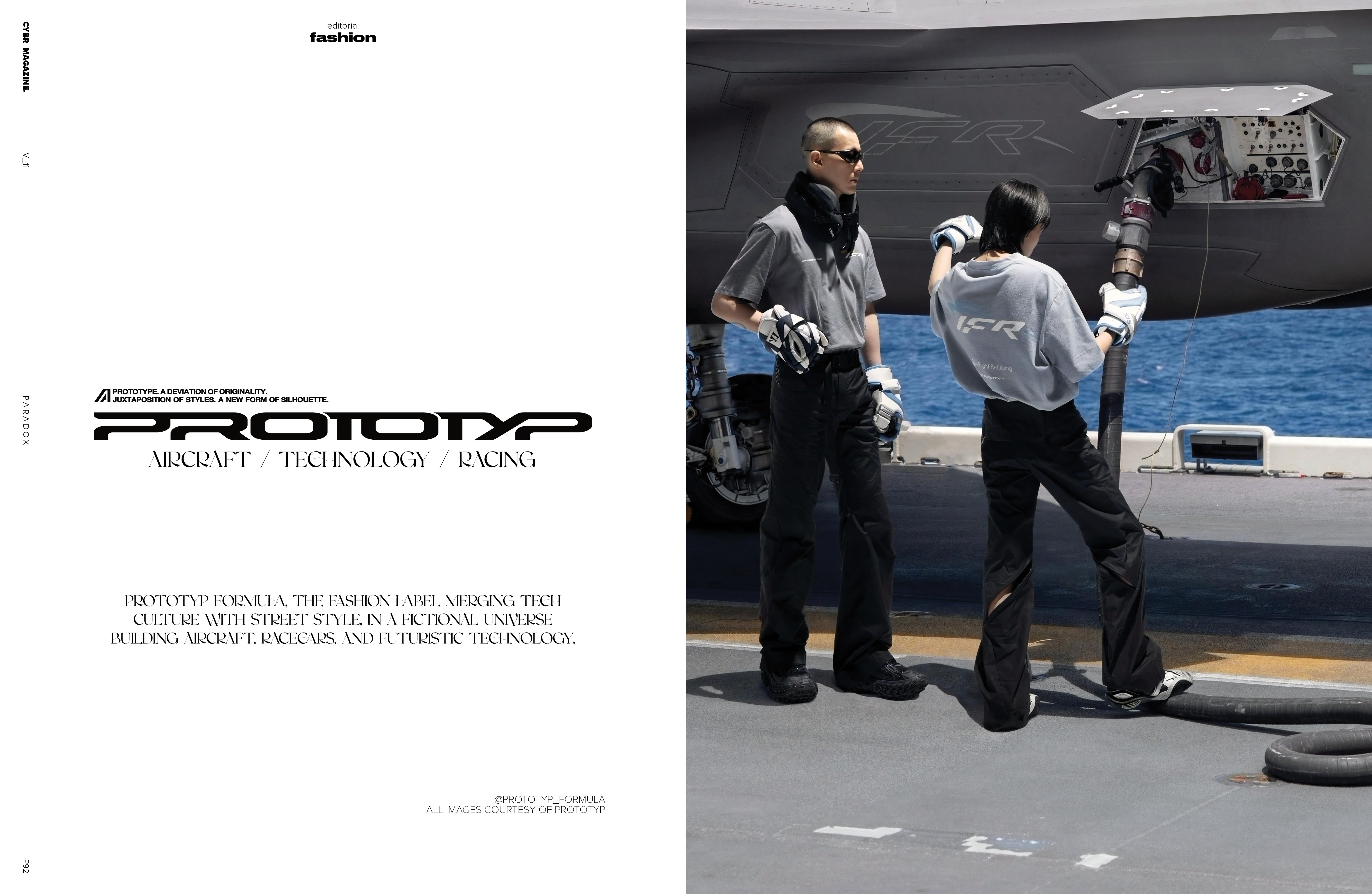 CYBR MAGAZINE ISSUE 11 PRINT - JULIA FOX - COLLECTOR'S COVER
---
PRINT COPY - 120 PAGES
LIMITED EDITION COVER - JULIA FOX
AUGMENTED REALITY CONTENT INCLUDED

This is the collectors edition cover of CYBR ISSUE 11, only 500 will ever be printed. For the Julia Fox Fire cover click HERE

For ISSUE 11 of CYBR Julia Fox is on the hunt for alien technology, in a dual cover we see analog scientific techniques like chemiluminescence and chemical-based fire juxtaposed next to CGI and advanced 3D body scanning techniques for augmented reality. 
The Fermi Paradox attempts to explain in a vast multiverse of billions of galaxies, just why humans seem to be the only life to exist. In the many attributed theories one stands out, that advanced life eventually stops building outwards, exploring space and our base reality, and starts to build inwards, creating virtual spaces, simulations and realities to live inside of. Is it possible that humanity has now approached that fork in the path?
As the Paradox unfolds throughout this issue we explore the extraterrestrial from venturing into Princess Hidir's imagined alien worlds, search the planet for decaying UFOs with the Futuro House, marvel at the SYKY Collective's digital fashion, and at alien technology with the Porsche Mission X among many other incredible features.
There is only one thing for certain: We Believe

DELIVERY

If you would like tracked shipping, please choose this option at checkout. 
Shipping to all international countries (all but UK) is via Air Mail, timing is as follows:
UK: 2-3 days - all packages using the tracked 48 signed service
Europe: 5-7 days 
USA: 7-14 days 
Rest of World: 7-14 days
FREE SHIPPING
Any order over £50 - UK. 
Any order over $50 - USA.