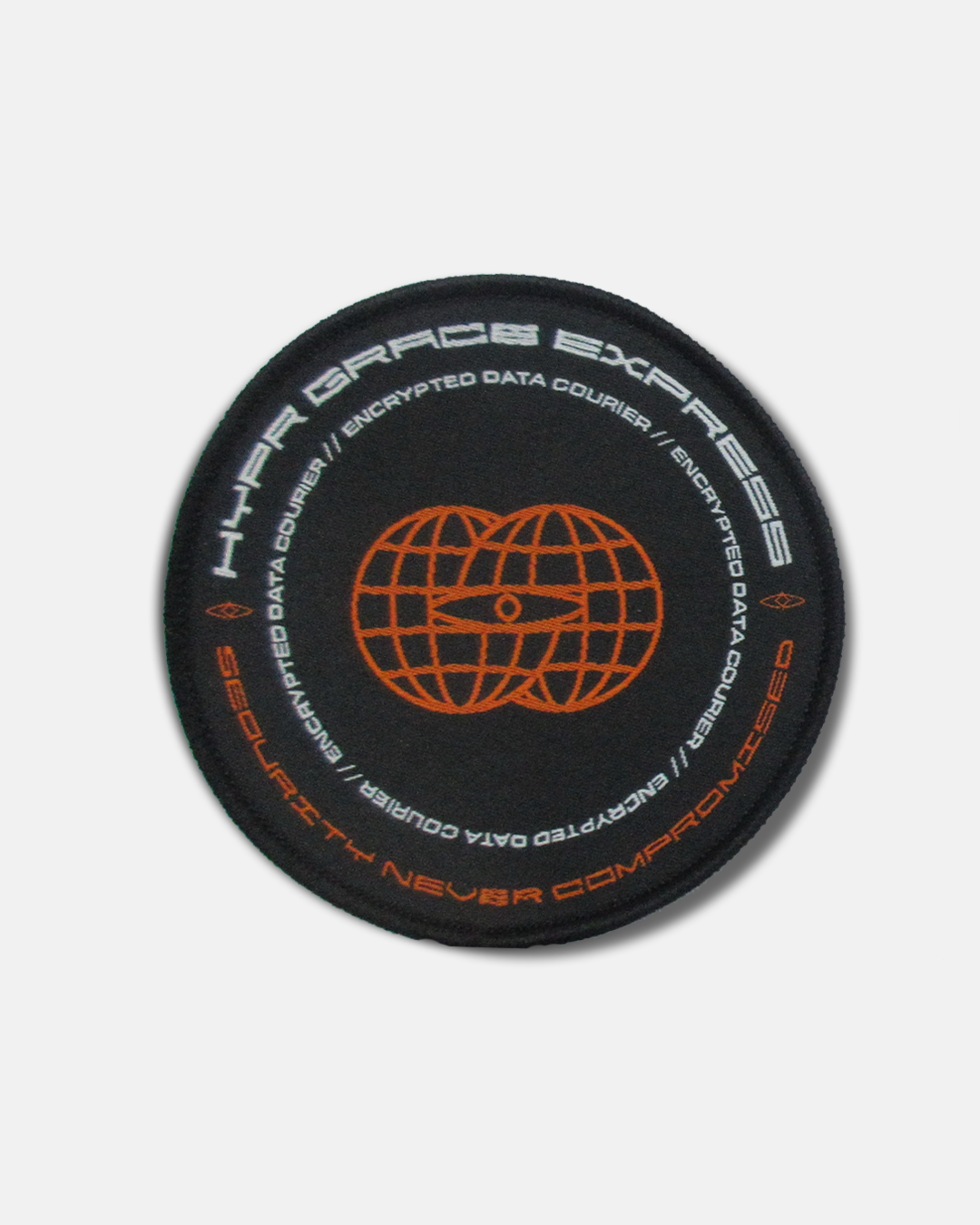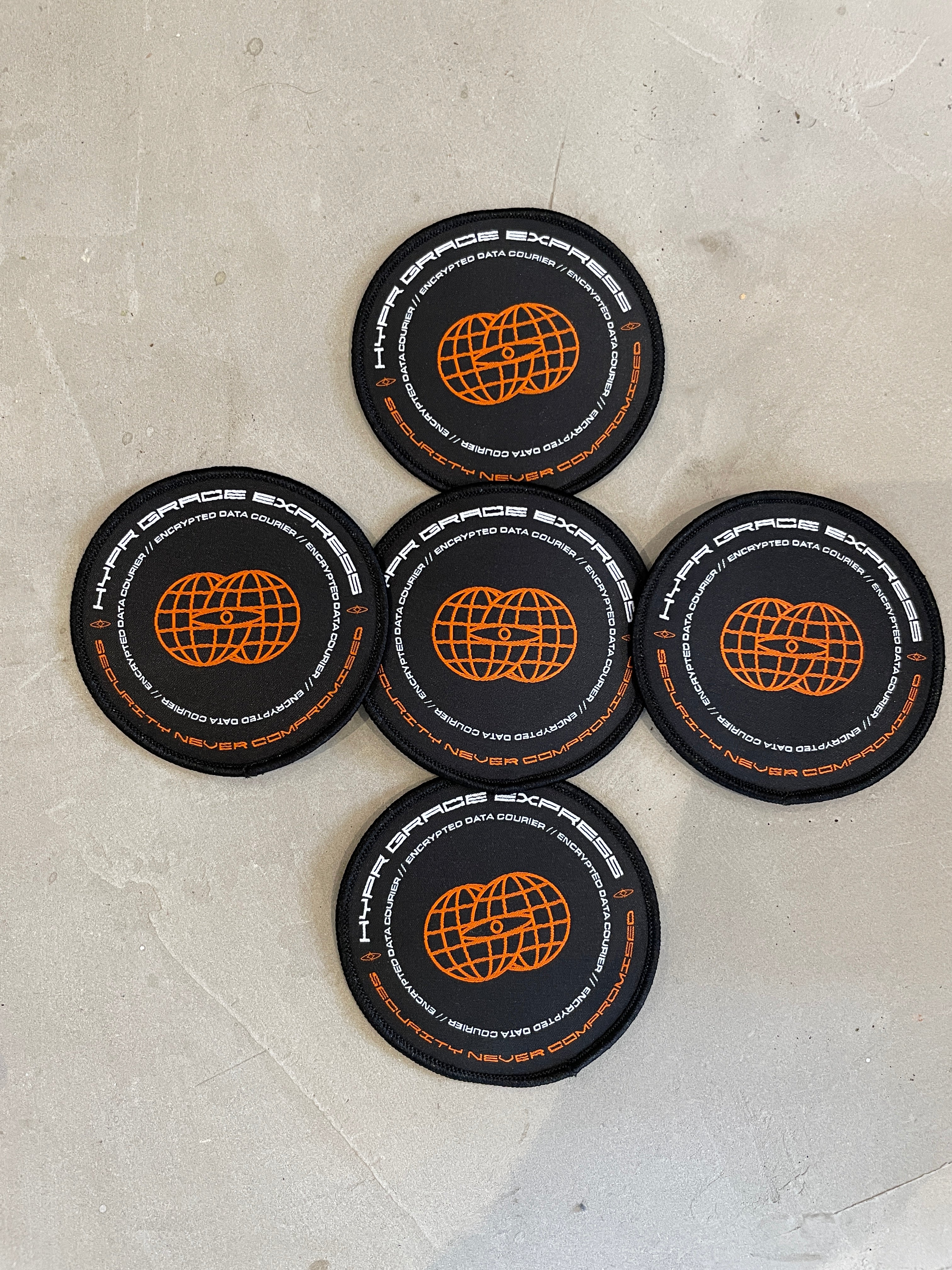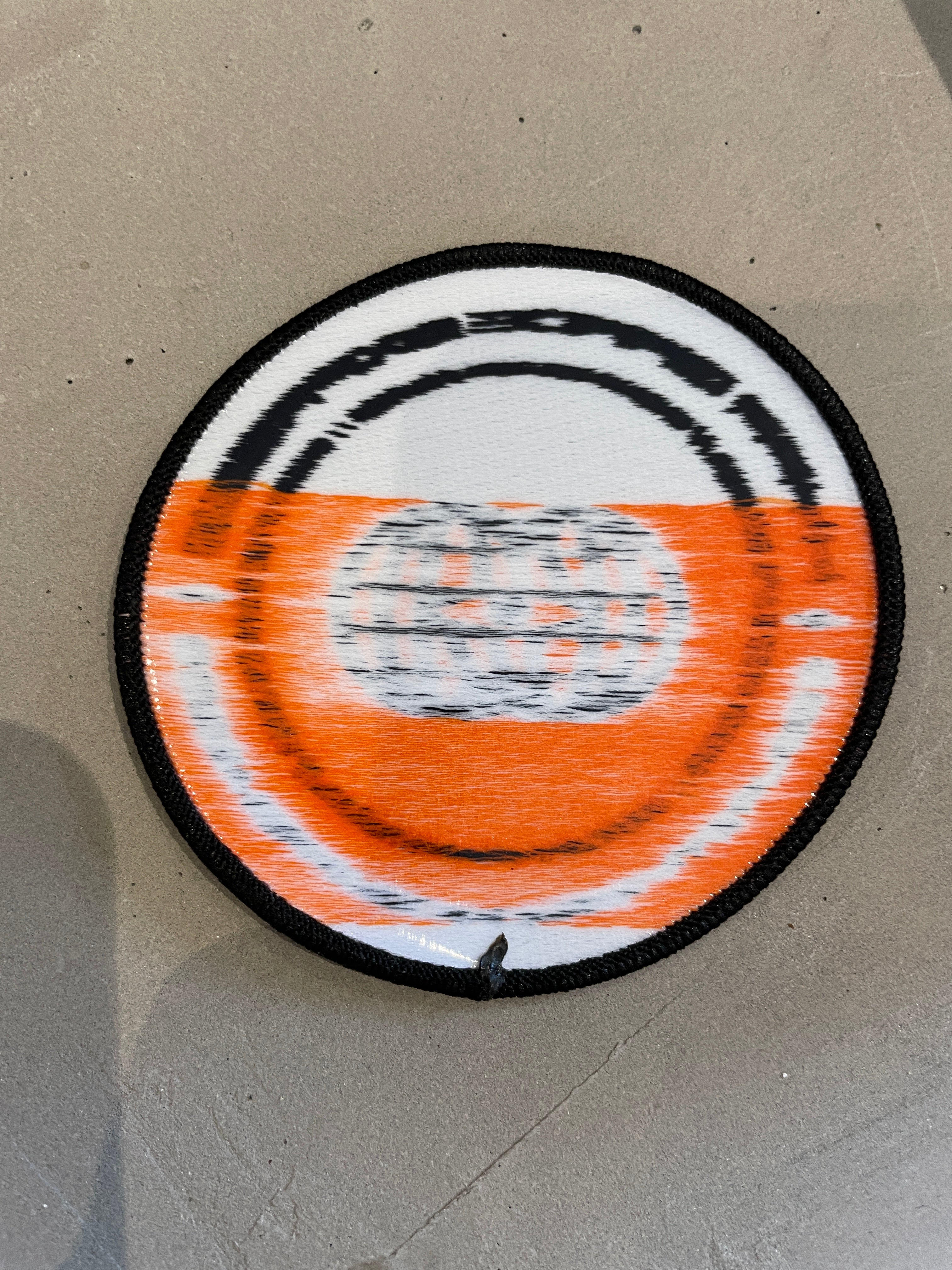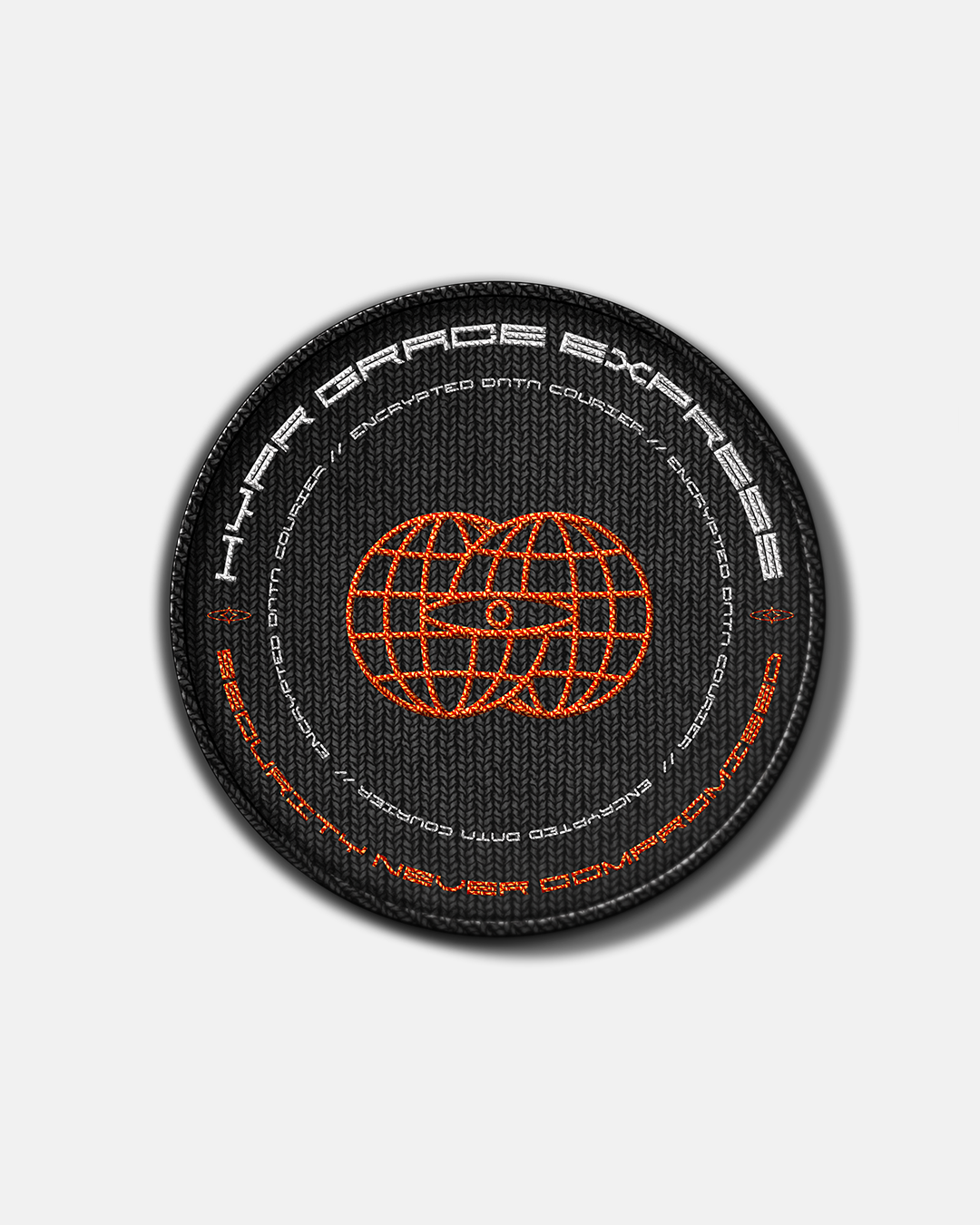 HYPR GRACE MISSION PATCH
---
Join the HYPR GRACE Netrunners, with this 8cm x 8cm iron-on patch

Introducing HYPR GRACE EXPRESS a subsidiary of CYBR CORP. A new addition to the CYBR universe. An encrypted data delivery service that becomes the elite courier firm in the collapse of the internet and metaverse. Bringing a change to the meaning NETRUNNER.

In 2030 Major firms, fearing constant cyber threats from their network presence, decide to withdraw from the Internet and move into the Metaverse as their forefront. The general public begins to follow suit, noticeably increasing the numbers on the blockchain and thus creating a slowdown of the entire network, causing hour-long queues to log into the metaverse. This move creates a new branch of couriers, who transport encrypted data drives between firms, thus bypassing slow connections and hourlong waits.

CYBR CORP launches HYPR GRACE EXPRESS the elite courier firm with the slogan "Security Never Compromised". The couriers are all combat trained and use PLEV's to make deliveries. CYBR CORP guarantees a 100% delivery rate, by whatever means necessary.

TRIVIA: This patch and invention of HYPR GRACE EXPRESS is inspired by CYBR Community member Poly, a collector of CYBR since Issue 04, Poly spends his time hacking his electric skateboard to give it extra power and maneuverability. The board's name? HYPER-GRACE. Poly built out the entire lore of HYPR GRACE himself, with much more to be released soon...
Delivery

Shipping takes place 1-3 working days from your order. 
Shipping to all international countries (all but UK) is via Air Mail, timing is as follows:
UK: 2-3 days - all packages using the tracked 48 signed service
Europe: 5-7 days 
USA: 7-14 days 
Rest of World 7-14 days
FREE SHIPPING 
Any order over £50 - worldwide. 



Size Guide
Patch is one size. Iron-On backing. 8cm on each side.